The idea of setting up your own company appears more and more appealing to many people. The percentage of the US population involved in business start-ups is estimated to be around 15%. The process of creating a product can be pretty tricky and exciting at the same time. It doesn't matter whether you have an excellent or unique idea, as it will surely work with the right set of individuals. So, if you are looking for future success, you need to find developers for a super-talented team for it.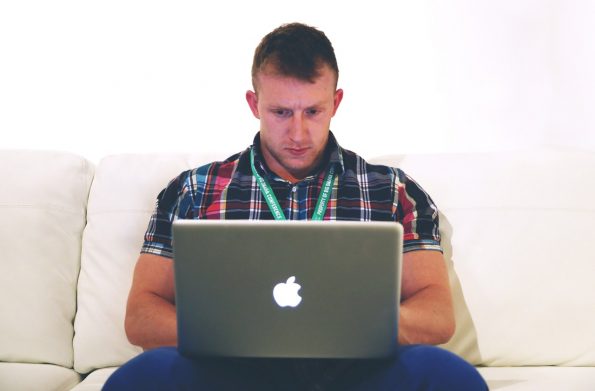 When you have decided to begin your own startup, you will require a team of professional and experienced developers who can help you with it. Here, in this article, you will learn some of the ways how you can easily find developers to create the best team for your startup.
Ways to hire developers for your startup
Below are some of the best ways to find the best professionals who will help build your startup.
1.      Get to know who you exactly need
Right before you take the step to obtain the best developers, you should know what exactly your needs are. Remember one thing: the more specific you are, the better filters you will get. With the help of a definite set of skills, you can begin your search at the correct places. On the other hand, this particular clarity that you are looking for will come through the interaction. For instance: Do you wish to hire a front-end creator? Or a database one. Make sure you don't confuse a web creator with a web designer.
2.      Identify where to look for a developer
When you have distinct requirements, you need to create your search strategy. There are two ways to find developers you need: look for people who are actively looking for jobs or look for individuals who are passive job seekers. Use platforms like Facebook, LinkedIn, Twitter, Google+, Snapchat, Glassdoor, Reddit, Quora, GitHub and Stack Overflow. You can create accounts on these platforms and state that you are looking for a developer, and you will receive some response on it.
3.      Screening the candidates
Once you have found your developers, you must move towards screening them. The applicant tracking systems have made it easier for recruiters to opt for the right set of people on their side. You will receive detailed reports on each individual that will show what exactly these people can do.
4.      The interview
Once you have chosen all the candidates that you want, it's interview time. You need to decide whether or not they are passionate about the work they are currently doing or are they pretty much excited about what they wish to do. You also need to check whether the candidates can interact adequately and have an excellent grasp of their field of expertise.
5.      Get all the basics right
The majority of individuals who wish to create a startup make the mistake of executing plenty of engagement curricula. These programs will surely not bring any morals. You must create professional development that will allow you to show the developers that you value them for their job and want their help when it comes to building a startup.
Ending note
Now, it has become easier to hire the best developers to build your own startup. Look through this article to learn all the ways through which you can find developers, the best people to get the work done.