Website content can be found in every nook and cranny, but it's not everywhere you'll encounter good quality writing. When you are putting your thoughts on paper, a lot is happening. Curiosity, research, brainstorming, creativity, and many more emotions and thoughts come into play. Before you form these elements, you must be clear about your writing goals. Content can be informative, educational, persuasive, etc. Content creation should be based on these goals. Content creation and writing can be more productive when there is content collaboration between a team of individuals.
When you create content for your social media platforms, gather your team and encourage them to work jointly on Greenfly, an avant-garde platform dedicated to content collaboration and distribution.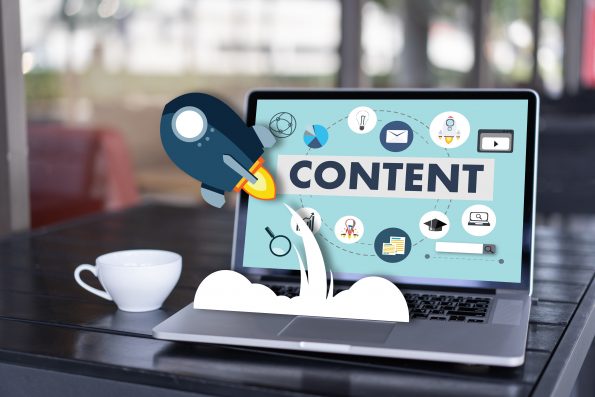 Here's how content collaboration can help improve your social media efforts:
Enhances Diversity and Inclusivity
Every good quality publication has a skillful set of individuals behind it. Before content is published on social media, it goes through processes involving your team of writers and creatives. Such collaboration brings in a diversity of opinions and ensures inclusivity.
Diversity and inclusivity have an impact on the quality of the content. Encourage your team members to collaborate and express their opinions freely on every subject. They should feel that each opinion matters.
Keep in mind that your team comprises people who also navigate social media, so they'll have plenty of thoughts to share. You can add your ideas and fill gaps in the thought process.
Raise Brand Awareness and Recognition
No matter how small or enormous a business is, it continuously endeavors to raise awareness and recognition about its brands. Social media is an exceptional setting to increase your brand value. While content collaboration inside your company is a unique way to start raising brand awareness and recognition, you tend to stay in your comfort zone. Instead, team up with other businesses with similar goals as yours.
Through content collaboration marketing on social media, you can amplify the strengths that your business uniquely possesses and bridge the gaps with the help of your collaborator. It's a win-win situation to increase people's awareness about your brand if you and your collaborators do it the right way.
Boost SEO Rankings
Quality content and search engine optimization (SEO) work hand in hand. When writing your content, you must factor in how SEO-friendly it is. This'll ensure that you gain a competitive position in indexing on Google and other search engines. Thus, collaborating your content with other content specialists, like SEO experts, can help your content to get featured on more platforms.
Google has made it clear that social media isn't directly an SEO ranking factor, but it still affects your content's popularity. Social media can magnify some ranking factors that Google puts into the calculation.
For instance, you can collaborate with an SEO specialist with strong knowledge of the right search keywords. Since social media thrives on appealing content, the challenge is to create engaging content that's worthy of sharing with other people and platforms. The more shares, likes, and comments you get, the more likely it is that Google will feature your webpage on the top.
Widen Brand's Reach and Engagement
Once you've established brand awareness in your audience, your next step is to widen your reach across various audiences and platforms and keep them engaged consistently. A strategic method to broaden your company's reach and engagement through content collaboration is to work with social media influencers.
However, take note to choose the right influencer to invite for collaboration. The influencer will greatly affect your promotion's overall outcome. Ensure that your influencer will embody your brand's ideals and philosophy, and not just focus on his or her popularity. You can consider selecting a micro-influencer for your brand and move your way up.
Attend To Customer Concerns
Your work doesn't stop after creating and publishing your content. You must collaborate with the customers by considering their feedback. Even during the process of content creation, you must answer the questions of your prospective customers. You can successfully market your content by communicating with your customers.
For example, your marketing team can collaborate with actual customers who have a lot of stories to tell. These stories can include details about how they found the right products for their requirements.
By placing yourself in your clients' shoes, you can reach out to them more efficiently and genuinely. This is a quality that many companies lack.
Final Word
Due to increasing competition among various brands, it's difficult to make your brand stand out from the crowd. However, putting content collaboration to work can have a tremendous positive impact on your company. Content collaboration can help you get the most out of your social media efforts in the ways discussed above. Once you've successfully published your collaborative content, the key is to collaborate with your customers and ask for feedback from time to time. Collaboration with customers will help you grow your brand and business over time.