When e-commerce merchants put merchandising tactics to use, they boost their online sales. E-commerce merchandising involves effectively displaying products and offers online. Large, popular brands use product merchandising strategies both in their stores and online to continue to thrive in their industries. Of course, it's imperative that you have all your ducks in a row, including a reliable merchant processing provider like T1 Payments, intuitive website design, in-trend user features.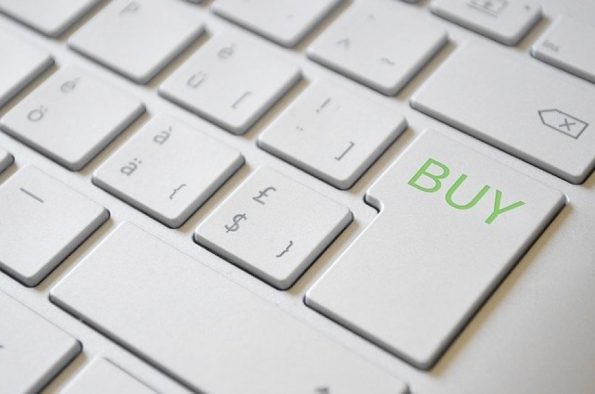 But as an e-commerce merchant, you need to take advantage of the latest product display tactics in order to grow your online shop too. With the best methods, you could even end up surpassing industry leaders. Read this post to learn trending ecommerce merchandising strategies to drive conversions.
Constantly Update Featured Items
One of the best e-commerce merchandising tactics is to constantly update your featured items. The top e-commerce sites offer customers deals on banners, advertise new products with pop-up ads and showcase "trending products" regularly. In order to increase your sales with these marketing methods, you need to change the items in the ads frequently. Moreover, the most successful online shops alter their featured items based on what customers are looking at the most. They also advertise recently launched products since most consumers are immediately drawn to new items. Use this trending ecommerce merchandising strategy to drive conversions.
Improve Your Search Function
Another ecommerce merchandising strategy worth implementing is to improve your search function. Leading e-commerce brands make finding products as easy as possible through optimized searchability. When consumers visit an online store, they usually have a product in mind. If they cannot search for it and find it quickly, they will likely grow frustrated and move onto another online shop with a more efficient search tool. Therefore, every e-commerce site needs to offer customers a quality search function. Take advantage of this ecommerce merchandising strategy to increase your sales and profits.
Focus On Returning Customers
Additionally, focus on your returning customers to boost e-commerce sales. This strategy is crucial to success because returning customers increase conversion rates much more than first-time visitors. The plus side is that you can target these previous buyers easily. For instance, you can show customers their "Recently Viewed" products. Then, they can easily find items they did not get a chance to buy last time they visited your site. You can also recommend products to returning visitors. As long as you use their previously purchased and viewed items to generate recommendations, you can assist them in finding products that they like. If you do, you will succeed in driving more conversions through this e-commerce merchandising tactic.
Take High-Quality Product Images
The best e-commerce sites also use high-quality images. You can have the best merchandising techniques and still fail to boost your conversion rates if you use low-quality pictures. Consumers want to see high-resolution product images when browsing your site. If they see photos that look like they were taken from an old flip phone, they will likely avoid purchasing them. Set yourself up for success by hiring a professional photographer to take product images for your website. Enable consumers to zoom in and out of product images. To take your photos up a notch, allow customers to see 360 degree views as well. If you use this ecommerce merchandising strategy, you will impress more visitors and boost your sales as a result.
Use Merchandising Data
Finally, e-commerce merchants who use merchandising data to improve their strategies increase their profits. Many brands are now using artificial intelligence (AI) powered tools to obtain the data they need. The best tools enable merchants to identify gaps and gain insight into which products are selling the most. They also allow you to notice products that are not selling so that you can either promote them or stop selling them. You can also gain insight into the top colors, shapes and fabrics from the data that AI tools provide. If you use these high-tech tools, you will be able to lay out your products effectively. Put this trending merchandising strategy to use for higher profits.
If you want to boost your online sales, you need to use the top e-commerce merchandising strategies. For instance, constantly update your featured items in banners and pop-up ads. Upgrade your search function so that consumers can find what they are looking for more easily. Pay special attention to your returning customers because they usually drive more conversions than first-time visitors. If you use high-quality product images, you will impress more customers and convince them to click the "buy now" button. The top e-commerce merchants invest in AI-powered tools to gain data regarding their products. They use this data to effectively layout their items online. Use these trending ecommerce merchandising tactics to drive conversions.