As a manager or an employer, low morale is one thing to avoid in your team. When your workplace morale is low, and the team seems to have lost its focus, it's essential to take immediate action to revive the team's morale back to normal. Failure to understand their mood contributions may lead to employee retention, motivation, productivity, work performance, communication, collaboration, and team member engagement at risk.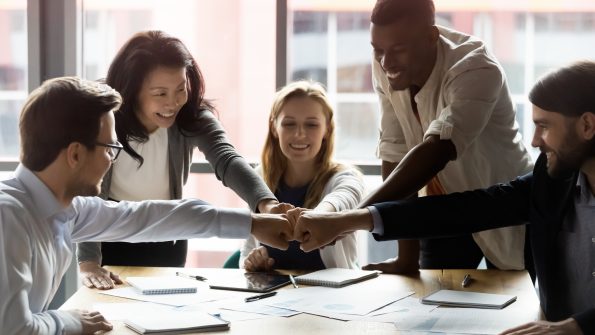 The industry's productivity highly relies on the positive and vital energy from the employees and thus, making it essential for the manager to nurture team member morale in the workplace and provide meaningful ethics for the team to work with.
Below are ideas on how to boost workplace morale in a hybrid team.
Often Communication
Improving team communication may impact workplace morale by providing an open platform for any issues or achievements. As a team leader, it is best to start by setting realistic goals for every team member and setting one-on-one meetings to track work progress and where it should be changed.
Communication is the key to success, so it's best to communicate at every opportunity given and announce every good or bad news to the team. Additionally, it's advisable to regularly check in with your employees and be concerned about how they're doing, whether work relations or home issues.
Organize Extra Activities
Team building activities lead to high and positive hybrid team morale. Still, it also motivates work culture, creates outbox thinking, encourages open communications, promotes creative ideas, and creates a collaborative team that improves the company's productivity at the end of the day.
Ensure extra activities are fun and educational to make the team members' morale energetic and positive in an easy way. Also, as a leader, you should introduce learning classes for more knowledge on how to work as a team. Virtual corporate experiences are one of the platforms where you can get new ideas and experiences as a team.
Balance Work-life Boundaries
When planning a work schedule, it's best to balance work-life boundaries for your team to ensure they also have time for their life other than work. If you're experiencing workload in the workplace, it's best to hire more employees for you as a team leader to be fair with your team. It will effortlessly encourage positive and good morale in the team because of fresh minds and total concentration at work.
A culture that balances your work-life is everything a team member needs to ensure they make the right decision at work and with the family. Ensure your team has natural breaks away from work during workdays, such as lunch breaks, nap breaks, and consultation breaks.
Appreciate And Recognize Employee's Job
It's well known that when a team member's effort is recognized and appreciated, they will feel more self-worth, more productive, and better engagement levels. Develop a culture of recognizing a well-done job to encourage more hard work and positive workplace morale with your team members. Also, doing this should not be stressful. There are different ways of motivating your workers; others would love it when you only mention their achievements during communication hours as mentioned above, others by money, etc.
Recognizing your team member's well-done job makes a team member feel valued, which can multiply the company's productivity and loyalty, leading to higher profits.
Be Transparent
Be transparent with your team members even if the company's situation is terrible. It's advised not to attempt to hide problems or do away with conversations when morale is low, or you'll create more damage in the workplace. Your team members will appreciate the honor of communicating to help fix any issue that causes low morale.
Bonus Programs
Not only are bonus programs essential to the company's growth but also, they maintain team member morale in the workplace. Usually, no one will feel good working where they don't reward your effort, even with a bonus on top of your basic salary. The company should create programs that will motivate the team members to thrive outside and create more inspiration on the job.
Create a financial policy that will enable every team member to work extra hard. You can even offer them gifts and tokens of appreciation for the extra work done.
Room For Innovation
Ensure to set aside days for creative thinking. While your employees are on clock hours, do not expect them to have time to think of new ideas outside a workload schedule. Consider setting aside days for brainstorming and talking about ideas that should work and those that should be terminated. Always leave room for innovation to ensure your team members aren't stressed at work and forgetting to create new ideas.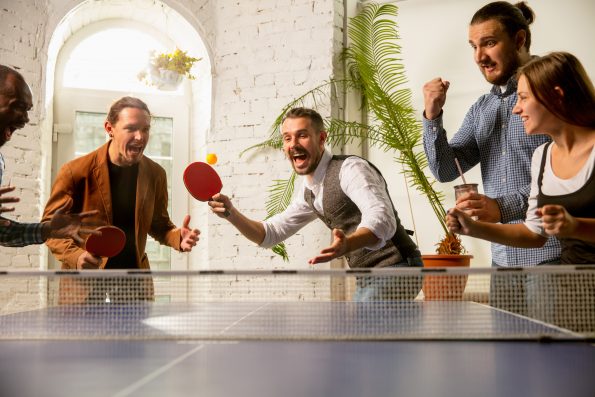 Conclusion
Most companies experience low morale from the team members and don't necessarily take instant action assuming everything will be okay. As a leader, the best thing to do is to embrace changes that will positively change your workplace hybrid team morale before your productivity level is affected.