It can be daunting to find the exact talents needed for your business. Some don't realize that not being able to do this right can impact any venture's bottom line. So if you want to improve how your company operates and how much revenue it brings in, you will need the appropriate and best hiring strategy.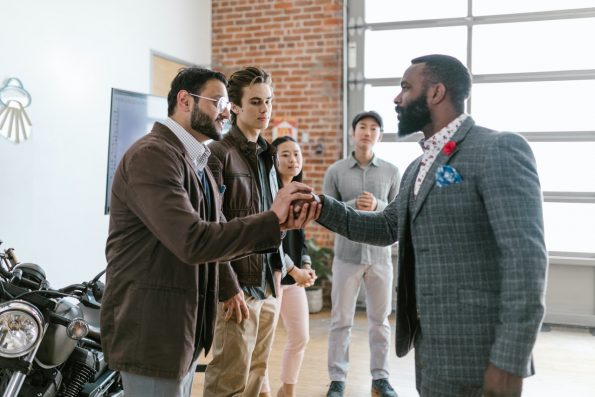 Finding the Recruitment Strategy That Works
What is the proper approach when it comes to recruiting? Of course, the first thing you have to do is find suitable people for the available positions in your organization. But there's more to hiring someone than just finding the right fit for each of your company's vacant posts. Below is a handful of the factors you need to think about in doing this:
Get the Most Suitable People Fast
You may not know this, but the speed by which you can find a person to fill a post has as much a bearing on your company's success as finding the best fit for it. Hiring people faster not only gets tasks done sooner. It also helps you get the most appropriate talent in those seats before your competition. It has also been noted that lengthy hiring processes can make you lose some deserving candidates for your posts.
Tap Expert Recruiters for Help
Speeding up your hiring process can quickly be done with the help of expert recruiters. Go for someone who has connections in your industry. If you're looking for sales personnel, work with sales recruitment agencies. Say you need more engineers for your firm. Then, a hiring company known for having a good roster of engineering candidates will be able to address your requirement.
Interview Vetted Candidates Only
Always ensure a job candidate has the right skillset and attitude for your company before interviewing them. You do this by getting only pre-screened candidates.
Partnering with a recruitment agency with your best interests at heart will get you applicants who already went through a vetting process before their files get to your desk. Recruitment firms often have pools of candidates you can choose from. They're usually conscientious about screening everyone before recommending them to clients.
Offer the Right Price
Let's face it. People look for work because they need to earn, and great candidates know what they're worth. If you have a budget of $10,000 for a candidate's salary and you lowball them with a $7,000 offer to save the company money, you're doing things the wrong way. A worthwhile applicant is hard to come by, and you can be sure other companies are also wooing them.
It has been noted that lowballing costs a company more in the long run. Whatever savings you make when you offer a candidate a low salary will simply be eaten up by what happens next. Eventually, they'd show a lack of enthusiasm for their jobs and subsequently leave. When this happens, you will have to get someone else for the position again, which will cost money.
It All Begins With Recruiting
An effective recruitment strategy can help save your company a lot of money, thus strengthening your bottom line. The best hiring strategy will help you get the right people into your business's vacant positions as soon as possible. You can earn more with the most suitable talents filling in the right seats and reap the benefits from this move sooner rather than later.