Houston is a big city – an urban sprawl that could swallow up the municipal definitions of Los Angeles in its footprint, or two New York Cities. If you're involved in a bad accident or need desperately to get to a trauma center, an ambulance might not get you there in time. To combat this, the city's Memorial Herman hospital has operated a helicopter Shock Trauma Life Flight team that serves the Red Duke trauma center hospital since 1976. 
Marise Condon was on the first team of nurses who flew over Houston, and as an RN, EMT-P, she was responsible for saving the lives of critical trauma patients who needed to be airlifted to a Level One Trauma Center. With a firm professional background in high-pressure intensive care, Marise's entire career has been about getting the right care to patients – fast. Whether this means performing CPR in the back of a helicopter or finding new avenues healthcare businesses can use to reach patients where they are, and help them. 
To facilitate this second method of care, Marise made the unusual decision to major in both Nursing and Business while studying at Texas Woman's University. Normally when a person majors in nursing it's quite uncommon to double-major – people go to nursing school to become nurses – and when they do double major it's usually in something related directly to the job like psychology, biology, or chemistry. This unusual decision, however, soon paid off.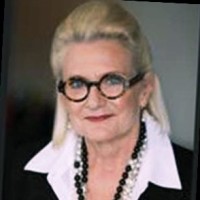 After a few high-flying years, Condon switched focus to apply her business training to work in a number of sales and management positions at medical device and healthcare companies including Casenet (a Centene company), Altegra Health (now Change Healthcare), 3M HIS, and PopHealthCare. Her first-hand knowledge of clinical management and medical technology gave her an edge by providing her with the kind of firsthand knowledge (the 'pain points' if you will – both literal and figurative) that close sales in the healthcare industry. She has since become a healthcare executive with deep experience in clinical care management, population health, healthcare technology, quality improvement, and healthcare analytics. 
Recently, healthtech startup Itiliti Health figured out a way to apply innovation to speed up what are called Prior Authorization Requests – the approval process between when a physician asks an insurance company if a procedure is covered and the actual beginning of patient treatment. In the past, if you needed a procedure performed there was an uncomfortable waiting time in which your request for treatment could be denied, forcing the whole process to start over again. Itilti Health's goal is to speed up the process and get patients the care they need in a much shorter period of time.
With an eye on speed, patient care, and growth they offered Marise a job as Senior Vice President of Sales. 
Marise's commitment to patient care and twenty-five years of expertise will accelerate growth and allow Itiliti Health to meet its ambitious plans to simplify prior authorization requests to achieve a faster pace of patient care, Co-Founder and CEO of Itiliti Health Michael Lunzer, said of Marise joining the company. "Marise brings with her a wealth of knowledge from across a broad spectrum of the healthcare industry, including hands-on patient care, through to working with insurers who authorized physicians to provide lifesaving treatments."

"As we seek to streamline the Prior Authorization process, I know Marise's invaluable contribution will be one factor in the success of future patients seeking rapid approval on necessary medical procedures," he added.
Since joining Marise has been committed to applying her decades of experience in firsthand patient care and business experience to ease the administrative burden on doctors, patients, and insurers alike and continue providing quality healthcare, fast. 
"I am truly thrilled to have the opportunity to drive growth and revenue for Itiliti Health. Providing an innovative and effective solution to significantly streamline prior authorization processing for health plans is exciting, given the complexity and challenges within the industry today," Marise said.
"I remain intrigued and impressed with the Itiliti Health team's ability to make the PA process transparent and more efficient, as we move to automation. In joining Itiliti Health, we have the capability of changing the world of prior authorization requests, saving physicians, insurers, and most importantly, patients time and money in their healthcare journey."
And in pairing decades of experience with novel AI processes, Itiliti now stands to revolutionize the speed at which patients receive care, much like the paramedic helicopter Marise served on at the start of her career.