Ecommerce is growing rapidly. Each year, more and more people purchase goods online. There are huge advantages to this—both for consumers and brands. To that end, here are seven ecommerce trends retailers should know about.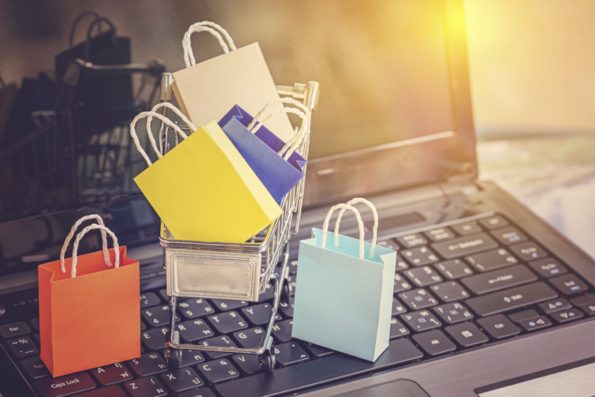 Ecommerce Trend Influences
Mobile Ecommerce Is Only Getting Bigger
You might not inherently think of mobile devices as being a prevalent place for people to do their shopping. This is especially true of individuals from older generations, who are still in the process of adjusting to modern ecommerce trends. But mobile functionality is something you cannot afford to ignore. According to estimates, over 70 percent of worldwide online sales will happen on a mobile device by 2020.
Influencers Are Here to Stay
Influencer marketing is one of the hottest things in ecommerce right now. Brands have realized consumers are more likely to listen to people than businesses.
Knowing individuals trust influencers more than a company, it makes sense to leverage influencers. Partnering in this fashion, you're better able to reach people interested in your products or services.
Data's More Than Just Numbers
You might be the kind of person who constantly asked, "When are we going to actually use this?" in math class. While you're probably not using calculus in your daily life, numbers are critical to the success of your ecommerce store. This goes a lot deeper than accounting. Data analytics tells the story of your user base, and how people are (or not) buying from your site. What is ecommerce without data? It's possible to be successful without it; but it'll take a lot more luck and require an impeccable branding effort. Even if you have an amazing product and loyal customers, data analytics can take your sales to new heights.
Personalization Is Essential
While numbers are important for understanding your customers, you can't expect people to be happy if you treat them like one. Personalization is increasingly becoming a determining factor in the ecommerce choices of consumers. Over 40 percent said they opted to use a different company based on personalization availability. Giving individuals content that's more reflective of their personal wants, along with other customizations, will boost customer satisfaction.
Omnichannel Shopping Is Increasingly Relevant
You already know mobile ecommerce is paramount to your strategy. But you can't focus on that exclusively. People in the U.S. are still making the most purchases on desktops—even though more searches happen on mobile devices. Integrating all your ecommerce networks into an omnichannel approach is the best way to operate in today's shopping environment.
Automation Doesn't Have to Be Done Badly
People instinctively roll their eyes when they hear the word "automation" used in conjunction with ecommerce. But the negative connotations are not really justified in many cases.
Automated chat bots are making customer service much more reasonable for small- and medium-sized ecommerce operations that can't afford to hire a broad staff. Additionally, automation is making strides in warehousing and inventory solutions, which will lower costs and shipping times.
There's No Limit to Selling Models
Don't let yourself get stuck in one mode of thought when trying to sell things online. There are no set rules for how you need to do things. Companies such as Dollar Shave Club have proven it's possible to disrupt an industry with simple changes to a sales model. Subscription and curation services are just two of the top approaches that are proving successful as alternative ecommerce methods. Keep an open mind, and you might be able to develop your own unique approach.
The ecommerce industry is still relatively young, which means it will likely be extremely different in five, ten, or 20 years down the line. Regardless, it's important to know these current ecommerce trends in order to take advantage of what's going on today.