The COVID-19 or Coronavirus pandemic has drastically altered the way the world works. From freight and supply chain disruptions to office closures, whole cities in lockdown and more – the world is a changed place. And many companies have found that remote work is the way of the future. By saving on office space rent, utilities and other expenses, firms can cut costs which in turn increases profits. But keeping a remote workforce connected, productive and collaborating with each other is a tricky balance. Remote worker collaboration and connection is a critical objective to ensure your business viability.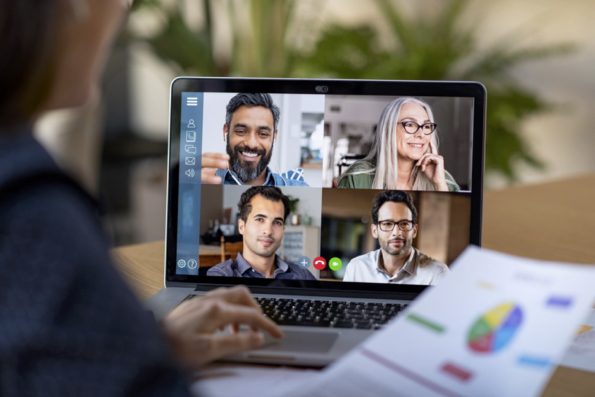 In this useful article, we'll share six simple ways to promote collaboration and connection with remote workers.
Promote Morning and Afternoon Teas
By investing in coffee machines for remote workers, your staff can enjoy a lovely coffee while working remotely.  You may want to arrange a regular morning or afternoon tea with your teams. The idea is that everyone gets a cup of joe, a snack and sits down on Zoom or Teams for 15 or 20 minutes to shoot the breeze.
Work talk should be discouraged, and instead, nudge your remote staff to get to know each other, and have some light conversation. This will keep staff engaged, happy and ultimately productive.
Online Team Building
You may want to investigate some online team building activities that your staff can engage in remotely. This will help boost morale and create a sense of teamwork amongst your staff and foster remote worker collaboration. Some options are online escape rooms, trivia nights, online games nights and other work events that can get held online. If it's virtual escape rooms your company is looking for, you'll find that sites like https://escapely.com/ offer team building activities that help employees engage on a personal level.
There are proven benefits to social activities. People will come to trust their remote teammates, which will foster productivity and increased output. Remember – happy staff make companies money better than miserable ones.
Regular Check-Ins
With everyone working remote, it's as important as ever to foster a sense of connection between your staff. You should encourage regular check-ins amongst teams, between staff and managers and across teams. This will encourage remote worker collaboration and cross-pollination.
Some folks like to bookend their weeks with a check-in on Monday morning and a check out on Friday afternoon. This keeps staff accountable and on track to achieve their priorities.
Online Project Management Platforms
There are heaps of cloud-based project management platforms that allow teams to collaborate, with distance being no issue. Try some free trials to see which one is right for your business.
Video Meetings
Video meetings are a great way to collaborate between staff and are fast becoming more popular than in-person meetings. There's nothing that can't be achieved on a video call that can't get achieved in person. The no travel time is a bonus.
There are a few video meeting platforms, including Zoom, MS Teams and Blue Jeans. 
Chat Platforms
As well as video meeting platforms, you should invest in a chat system for your staff. There are a few options, including Slack, MS Teams and Skype for Business.  Some people prefer to answer a chat vs. having a phone call, so you need to cater to these staff. After all, it takes all types to run a business.
These systems are perfect for rapid communication, for instance, when someone needs the location of a file or to check if someone is available for a longer time to chat on the phone or via video call.
Conclusions
In this article, we've shared six simple ways to promote remote worker collaboration and connection. 
From online team building activities to project management platforms and chat systems – we've covered off what you need to know to manage a remote workforce that is productive, happy and engaged.