Within private equity there are certainly sectors that drum up more attention than others. Real estate has long been considered a sound investment, and has become even more popular in recent years as historical data has shown the market's relatively low volatility. On the other side of the spectrum, the idea of finding a unicorn has attracted many investors toward the much riskier venture capital and emerging technologies. However, sound investors would do well to remember that although their prevalence has certainly made these industries a popular topic of conversation, they are by no means the only viable option for significant returns. Private equity investments offer access to growth in more scaled businesses.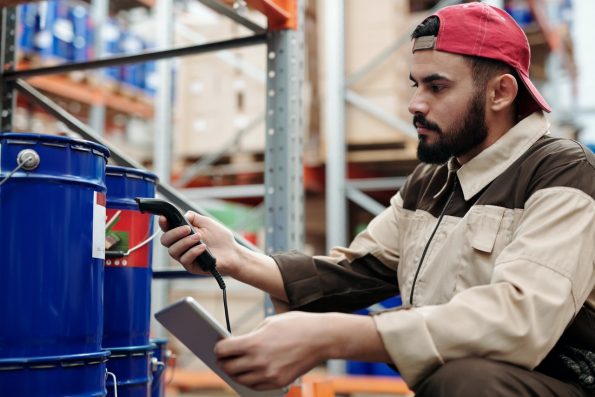 Over the past decade, advancing technologies and social consciousness have been causing unprecedented and exciting shifts in every sector of the economy, not just the tertiary. With over three decades of experience in private equity investments, acquisitions and mergers, Mark Hauser has developed a keen ability to recognize trends and do his due diligence. As co-managing partner of Hauser Private Equity, a hybrid private equity fund that has invested over $300 million in capital in privately-owned businesses across a diverse set of industries, Hauser has successfully spearheaded multiple deals within the industrial sector, becoming a leading entity both for the company and within the private equity industry as a whole.
From data integrity software to healthcare management services, Hauser Private Equity has seen the value in businesses that exist in the in-between of raw materials and consumer goods, and how such companies have the ability to bring about realized gains for investors. Below, we explore some of the private equity investments made by Hauser Private Equity in recent years within the industrial sector.
Healthcare
In 2016, Hauser Private Equity completed an investment in Stat Health Management, LLC, an urgent care provider with locations throughout Long Island, NY. According to Mark Hauser, the rising costs of healthcare and growth of the aging patient demographic in the region made the company well-positioned for growth within the market, and in researching the company he found that it had a very favorable reputation and was in line with Hauser Private Equity's mission to invest in stable, quality companies. Their investment supported Stat Health's recapitalization, alongside Spanos Barber Jesse & Co. and co-founder Dr. Paolo Coppola, and two years later the company was sold to CityMD––the leading urgent care provider in the New York metro area––after its rapid growth saw the company receive a compelling acquisition offer even sooner than anticipated.
While advancements in the medical side of healthcare are certainly important, new technologies have also opened the door to businesses that are able to utilize it toward better patient care. Hauser Private Equity partnered with the Denver-based private equity firm Revelstoke Capital Partners to make a growth investment in DataLink Fund Solutions, a leading provider of integrated population health management applications. Through these applications including its core product CareBook, DataLink helps healthcare payors and providers by resolving gaps in patient care while also improving quality performance metrics. As the last mile connection between healthcare providers, payors and patients, DataLink's applications enable patients to be more actively involved in their own care.
When looking for co-investors Mark Hauser searches for those with strong operational strengths, and Revelstoke's strategic expertise and experience in the healthcare sector made them an ideal partner for the deal. Through the private equity investments, DataLink was able to accelerate growth while still maintaining the high level of service for their clients, as well as the patients they serve.
Industrial Sector Opportunities
The industrial sector is full of opportunities in practically every industry, as seen through Hauser Private Equity's co-investment with Gryphon Investors in Washing Systems. A global leader in innovative cleaning solutions and hygiene management, Washing Systems is a leading provider of specialty chemicals and technical services to the North American and European textile rental market. The company was known for its innovative chemicals and high-touch customer service, but was also making waves for its environmental stewardship, becoming the first for-profit enterprise to receive the Platinum Award from the Ohio Environmental Protection Agency in 2017.
In a time when social consciousness has seen people asking businesses what they are doing to reduce their environmental impact, a sustainable company is one that is also poising itself for longevity. With Hauser Private Equity board member John Hayden serving on the board of directors for Washing Systems and Gryphon Investors providing a strong collaboration, both firms were able to position the enterprise for continued growth and success, and in 2018 the investment was realized with the sale of the portfolio company.
Organic and Inorganic Growth
Over the past year, Mark Hauser has taken the lead on multiple additional investments within the industrial sector, often partnering with other strong players in private equity investments to do so. They have executed a number of co-investments with Shore Capital Partners, including a partnership with Innovative Packaging Company, a custom packaging solutions provider operating out of Vancouver, Washington. Hauser Private Equity's frequent collaboration with Shore Capital Partners is in part because of their strong track record for driving explosive growth for the companies they work with, and their intent with Innovative Packaging Company is to invest in its business development, sales, marketing and operational infrastructure in order to do so.
In tandem with these efforts toward organic growth, they will also explore opportunities for inorganic growth through acquisitions. Innovative Packaging Company fills a unique role within the industrial sector, providing packaging solutions for small and medium customers who have medium to high complexity packaging needs, and through the investments of Hauser Private Equity and Shore Capital Partners they will be able to quickly scale to become a leading United States packaging solutions provider.
Digital Transformation
Another frequent partner for Hauser Private Equity is the Santa Monica-based Clearlake Capital Group, L.P., with whom they co-invested in the data integrity software company Precisely. As the world moves and operates onto the digital sphere data security is becoming an increasingly prevalent discussion for every type of business, and as a result the data integrity software space has seen continued growth. Precisely's market-leading data integrity software portfolio is known for its ability to provide maximum accuracy, allowing businesses to be more confident in their decisions as they make their digital transformations.
Clearlake Capital Group's role in the investment will be supporting the global leader's efforts to innovate products, accelerate growth and bolder M&A. Indeed, less than two weeks after being backed by Hauser Private Equity and Clearlake Capital Group, it was announced that Precisely had entered into an agreement to acquire the data integrity and governance software provider Infogix. As the cloud continues to empower users with data and analytics, Hauser and Clearlake will have a hand in the success of Precisely's work within the industry.
Manufacturing
In the third of a string of co- investments in the industrial sector to occur within the past year, Hauser Private Equity partnered with Argand Partners to acquire the computer peripheral-device manufacturer Cherry GmbH. The company both designs and manufactures premium key switches for mechanical keyboards, branded gaming peripherals, computer input devices such as mice and headsets in addition to products for security, point-of-sale and e-Health applications. While Cherry does sell consumer goods as well, its growth potential within the past year has grown significantly in the industrial sector due to the ongoing digitization of healthcare. Argands Partners has focused on supporting the company's efforts to expand its e-Health offerings globally through strategic acquisitions since its investment in late 2020.
After first acquiring the software company Theobroma, Cherry then acquired Active Key GmbH, a leading manufacturer of hygienic, washable keyboards and mice for medical and industrial-end markets. The coronavirus pandemic has brought with it a renewed focus on hygiene in public spaces, and Active Key's keyboards that are fully sealed for easy sanitization as well as resistant to dust and moisture. These acquisitions in combination with strategic advising provided by Argand Partners have aided the company in expanding further into the industrial sector.
As leader of Hauser Private Equity, Mark Hauser has played an instrumental role in developing the firm's portfolio within the industrial sector. By focusing on companies with solid reputations and high growth potentials, Hauser Private Equity has been able to make deals that are mutually beneficial, resulting in scaling for the businesses and realized gains for investors.
About Hauser Private Equity
Hauser Private Equity is a hybrid private equity fund manager based in Cincinnati. Based in Cincinnati OH and operating offices in both Los Angeles, CA and Chicago, IL, the firm focuses on direct co-investments in the lower-middle to middle markets. Leveraging the multi-industry expertise of its limited partners to define targets, grow companies and enhance returns, Hauser Private Equity makes partnerships via control buyout funds, as well as managers of growth equity and special situations funds. Hauser Private Equity was founded by co-managing partner Mark Hauser.