A happy workforce is a productive workforce. If your employees enjoy coming to work, your business will thrive. As a manager, it is your job to boost workforce productivity, so keeping your team happy should be a top priority.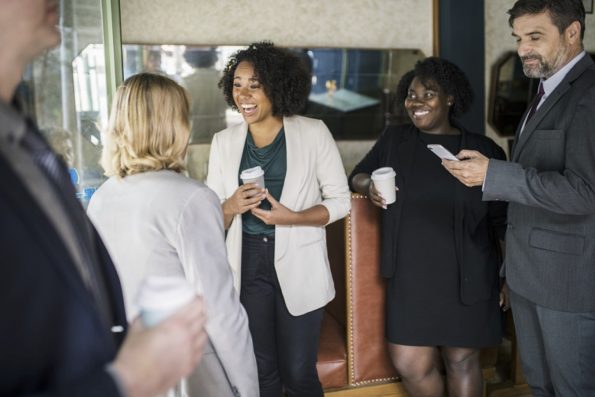 However, with so many different personalities, keeping everybody on board can be a challenge. It only takes one bad egg to bring the whole group down, and your output suffers as a result. Your team is looking to you for guidance, so you should ensure you do everything you can to stop this from happening.
Recognize a Job Well Done
Everyone likes praise. If a team member exceeds expectations, you should go out of your way to let them know. When your other employees see the approval, you are willing to hand out, it will push them on to get the same. It's only human nature.
Don't Forget You Are Part of the Team
You aren't just the boss; you are one of the cogs that keep your department driving forward. It's always worth remembering that above everything, you are all there with the same goal: to get the job done.
Employees respond to a boss who is willing to get their hands dirty and do their bit. If they see you helping, you gain their respect. With their respect comes a healthier, happier, and more productive working environment.
Treat Everyone as Equals, No Matter What Their Role
Hierarchy is a killer for employee happiness. Making it obvious you're in charge or belittling people when they make mistakes is toxic to your working environment. No matter what their role, your staff are still humans and deserve to be treated as such. If you treat everybody as equal, you are encouraging a welcoming environment. This can only boost morale and employee happiness, and you will soon find workforce productivity increasing.
Communication is the Key to Success
The last thing employees want is to be unsure of what is expected of them. Your communication skills are what will guide the way, so practice being clear and concise in your instructions.
It can be tricky getting your point across without sounding arrogant. Patience is paramount and try to appreciate that people won't always understand on the first time of asking. Treat people with respect, and you are halfway to building a fantastic team environment.
Don't Neglect Team Building Exercises
Improving working relationships between your staff is only going to help boost your productivity. Your team-building exercises are what drive these friendships, so make sure you set aside time in the schedule for bonding. It could be anything from a group lunch to a weekend camp. What matters is that everyone spends time getting to know each other outside of work hours.
Offer Group Incentives, But Don't Go Too Far
Incentivizing your workforce through achievable targets can stimulate a productive and cooperative environment. Working together to achieve a goal can improve working relations, especially if there is a reward at the end.
Be sure that the stakes aren't too high, or the goal too far out of reach. If your group fails to meet targets, and it costs people a significant bonus, then the result could be divisive. You want to bring everybody together, not bring about a blame culture. Balance is key, with challenging, yet achievable targets, and a moderate financial reward.
A staggering 80% of employees say they feel undervalued in the workplace, which can only harm workforce productivity. Make sure your company doesn't fall into the same trap and do everything you can to keep your workforce on board. A happy team environment can only increase output, which means everybody wins in the long run.