Micromanagement is an unpleasant occurrence and is one that no one can benefit from, and yet it continues in so many organisations. Nine times out of ten micromanagement is not driven by malicious intent, but rather a miscommunication on both parts which can be rectified with new processes and transparency of progress. If you're sick of feeling like you are impeding on your employee's workspace and rhythm, find out how you can finally put a stop to micromanagement and still get the intel and progress report you need. You are not the villain here, but rather the victim of circumstance so take control of the narrative and banish this behaviour once and for all.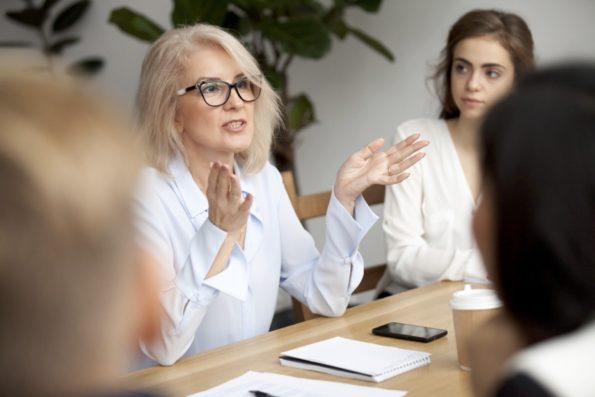 Set clearer KPIs
You wouldn't need to check in with your staff so much if you had a clear set of KPIs that dictated what areas they should be focusing on and what results that should get from those efforts. Businesses that have a loose idea of their KPIs and roles are businesses that stall and constantly need to communicate to one another what is going on.
Your lack of KPIs might even put off future employees who are looking to excel in a role with your business but needing a framework to work within. This is incredibly inefficient, despite how simple the solution is. Revise or review your teams KPIs with them involved in the process, and check-in with the progress quarterly so see how they are tracking. You can also agree with them to have a weekly or fortnightly catch-up, where they can express and feelings or issues, and you can see how their KPIs are looking – if you can't wait for a quarter to hear it!
Consider removing yourself from the situation
The issue you find with micromanaging your team might actually be helped if you assess the work environment closely. Where do you sit in the office, and how close is it to your team? No matter how great your relationship is with your team, there is value in putting some distance between you and them. This way they can exercise their own autonomy, but they can also feel the respect that you have for them in giving them the room to dominate in their domain. This might not be possible for all businesses, and so you may find that working from home every now and then or from a cafe could still provide that distance at intervals and still achieve that office layout change.
Understand what their needs actually are
Before you make any changes to your behaviour in the office, it might be wise to actually understand what their thoughts and needs are. Micromanagement is not ideal, but you may have some members of your team that do prefer a hands-on approach with regular interaction. Your more seasoned staff might just need to know that you are there if they need them. You can learn more about what they need by doing an employee engagement survey or you can even do some personality tests as a fun team exercise and let them see what the desires and drivers are of their fellow team, and potentially work towards honouring these character traits.
---
The fact that you have identified this behaviour and are seeking change is a fantastic start, and there will be times where you might backslide every now and then. You might feel better in confessing this behaviour to your team and letting them know that you are working on it. Relinquishing this power will be a liberating feeling and it will show your team that your past micromanagement is something unintentional and that you respect them for putting up with it.