Is your small business struggling to meet call volumes? Does every second count on your open lines? Do you need to free up call handling times so you can get through your workload faster? All of this could be possible if you switch your SME phone systems to Cloud based calling technology.
Considering switching up your in-house communications? Switching your office to a Cloud based system could boost call handling.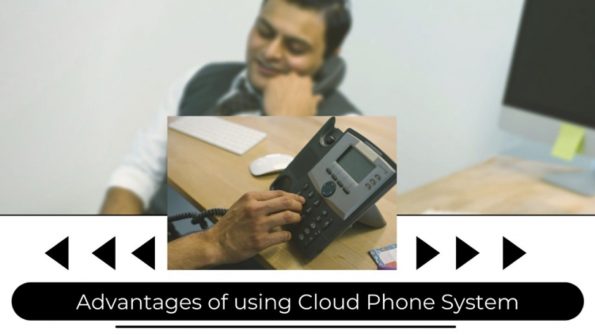 Image Credit – https://imagesource.io/images/advantages-of-cloud-phone-system/
Here are the five best benefits of doing so.
The 5 Benefits of Switching to a Cloud Based Phone System
Here are some of the best benefits of switching. Using a cloud based phone system gives your employees the flexibility to work from anytime, anywhere. Here are some other reasons to consider switching.
1 – Security
A Cloud based telephone system is far more secure than a regular outside line. When we introduce Cloud based calling communications, our lines are not public. All calls are made through a private, sealed internet line, which is secure against outside interference for as long as you have your internet security protocols in place.
Of course, our systems are only as secure as we make them. To ensure that your company's IT systems stay protected, ensure you are updated, incorporate a firewall, and be sure to upgrade your antivirus software at least once a year.
2 – Savings on Equipment
When you operate you calls through the Cloud, everything you need to do so can be found online. Through a laptop or PC, you could make and receive calls, add video conversations, retrieve, and store information on the client, make use of documents or images, and all with only a single device. Of course, this assumes that device has camera and video capabilities, but Cloud based calling tech does save on equipment.
3 – Upkeep costs are lower
When everything is stored in one centralized location on a company's hard drive, there's no need for configuring hardware, maintaining upkeep of telephones, wires, tapes, or even a single server where calls are recorded and/or monitored. Call monitoring is also easier, since all you'd have to do would be to have a manager look over your shoulder while you unplugged your headphones.
Maintenance costs are far lower when one device can replace several devices. Without the need for a telephone, a recording device, a server to keep its records on, or storage towers to keep details of all your calls, you can see how upkeep costs are less.
4 – Frees up IT
If you are a small call center with its own IT department, you should find that your technicians have a lot less work to do without all the phones, answering machines, and other tech associated with regular call handling. In fact, they only need to worry about laptops/pc's and setting up the software to handle your calls. This means they are able to devote more of their time to streamlining existing call handling processes, thereby working towards better overall productivity for your firm.
5 –Bypass Capex
When you use a Cloud based telephone operating system, you don't need to assign a large proportion of your budget to the installation of initial setup of telephone equipment. You don't have to factor that cost into your future budgets, either. As long as each employee has a computer, there is no need to kit them out with a dozen other pieces of technology.
Cloud Based Calls are the Way Forward
There should be no denying that Cloud based calling is the way of the future. It can save us money and boost production by saving us time. There's no better way to streamline call handling than that.