With the increase in third-party logistics (3PL) providers in the market, attracting and retaining customers can be challenging. Apart from offering better skills, capabilities, and services, you need to find ways to stand out from the competition to increase revenue and grow your customer base. Read on for four 3PL marketing strategies to gain a competitive edge in the 3PL industry.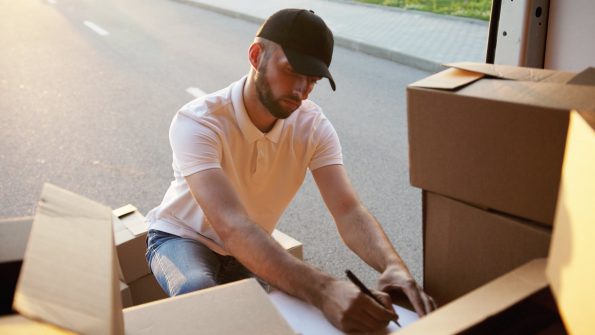 URL: https://images.pexels.com/photos/5025666/pexels-photo-5025666.jpeg?auto=compress&cs=tinysrgb&dpr=2&h=650&w=940
1.   Develop a trustworthy relationship with your clients
Meeting the performance targets you have committed to in your customer agreement is not enough. You should further provide additional levels of visibility and transparency for your vendors. This not only helps you stand out from the competition, but this 3PL marketing technique also plays a significant role in earning the trust and confidence of your clients, which will help you Grow Ecommerce 3PL.
To create a trustworthy and transparent relationship with your vendors, you should provide a daily report on your performance while highlighting issues that need urgent client input and direction. Be sure to inform your vendor of any problems you may be experiencing, including failed shipments and inventory records of damaged or lost goods.
By engaging your client through the entire contract, you and the vendor can spot issues before they elevate into significant problems, as well as identify emerging trends.
2.   Create a profit-sharing program
Employee motivation is crucial to improving your third-party logistics performance to help you stand out from the competition. When your workers feel appreciated, they are likely to put more effort into ensuring accurate and timely deliveries to meet clients' needs. One way you can motivate your employees is by creating a profit-sharing program. For instance, when your company realizes a 30% increase in productivity, which translates to a 10% increase in profits, you could have your workers share in this profit. This triggers them to be more productive and profitable, giving you a competitive edge.
3.   Implement technology
To gain a competitive edge in the third-party logistics industry and attract more customers, you need to automate warehouse processes and implement technology. Implementing technology that aligns with your company's needs enables you to meet client demands on real-time visibility and quick turnaround time.
Technology solutions such as WMS, WCS robotics, custom platforms, OMS, and TMS enable you to automate picking, packing, inventory management, shipping, and tracking across different channels, allowing you to offer two-day or same-day deliveries. Through technology, you can combat the increased costs and scarcity of labor. In addition to being a great 3PL marketing technique, it also helps you reduce human error, facilitating accurate deliveries.
4.   Invest in an inbound marketing approach
Investing in a quality marketing approach can help you stand out from the competition and attract valuable leads you could quickly turn into paying customers. Instead of filling your potential customer's inbox with promotional messages, consider creating content through blog posts, ebooks, articles, videos, and webinars on how to solve their everyday challenges. You establish yourself as an authority in the industry through inbound marketing, which triggers prospective customers to partner with you. Once you create helpful content, you could share it directly with the prospects or on platforms where potential customers are likely to find you.
Endnote
Standing out in a market saturated with similar service providers can be difficult. You should consider investing in inbound 3PL marketing, motivating your employees through profit-sharing programs, taking advantage of technology, and establishing trustworthy relationships with your clients to acquire a competitive edge.