Before the events of 2020, the healthcare industry needed to adhere to ironclad practices baked into its regulatory framework that necessitated in-person interaction between patients and physicians or staff.
This meant patients needed to be present for in-office paperwork, even if the meeting with their physician could be conducted over a simple Zoom call.
But as the pandemic unfolded, the entire sector shifted to a remote way of doing business overnight. Soon, remote consultations, data protection, new HIPAA compliance standards, and concerns around cybersecurity all became issues elevated, suddenly, to the highest levels of importance. Practitioners sought providers specializing in healthtech who could meet the sudden increase in demand, provide an excellent service, and not blow through a digitization budget that more than likely was non-existent or dramatically scaled-back, pre-pandemic. 
Source Meridian was one of those healthtech enterprises, and announced this month its continued expansion in the United States and Colombia. Based in both countries, Source Meridian focuses on providing companies the technological solutions they need to establish firm business growth in times of uncertainty. 
Source Meridian's ability to help its healthcare client's pivot to the remote digital model at the outset of the global health crisis allowed for the rapid innovation needed by providers to rise above the occasion and supersede demand by providing US customers with geographical convenience paired with an innovative edge. They did this by providing partners with tools built to shore-up inefficiencies rooted in the methodology of traceability, revamp data security practices, and endeavor to meet other novel service challenges.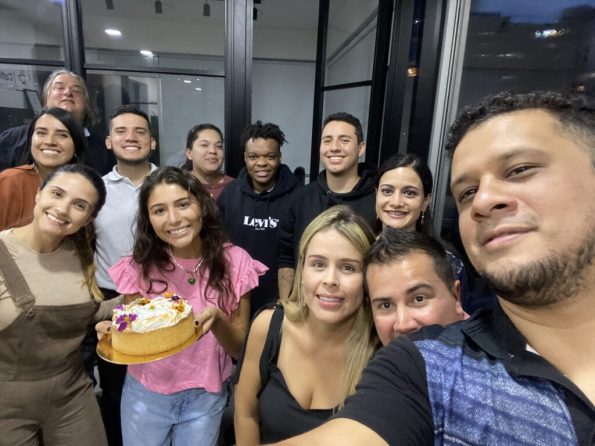 Founded by Michael Hoey, an entrepreneur with decades of top-tier consulting experience and a history of successful IPO exits in the sector, Source Meridian has its international operations centers based in LatAm's startup capital, Medellín, and in the nearby cities of Rionegro and Cali. 
"Technologies that are the hot thing right now will be the normal thing in three years. It'll be yesterday's news after that. That is why I want my people to be experts in healthcare so that they can understand the client's business and come up with forward-looking solutions," Michael Hoey, said in an interview with The Sociable.
The unprecedented increase in digital demand generated by COVID meant healthcare providers who were stuck with subpar service providers were inevitably mired in a landscape of patchwork regulatory and compliance standards. However, providers sought out AI-first partners who put big data and analytics solutions at the forefront of their innovation strategy stood to flourish while others failed. This meant doing things the right way, on budget, and from the standpoint of 'innovator' rather than 'late adopter.'