ShipChain is a logistics and transport platform designed to provide a ground-breaking solution to inefficiencies associated with shipping. It takes advantage of the blockchain technology, which is known to enhance security, transparency, and speed of transaction processing. Founded by John Monarch, the platform is geared to disrupt the sector in a way that benefits stakeholders.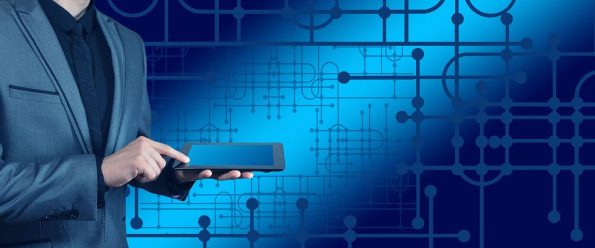 The industry relies heavily on the services of middleman who charge exorbitant fees. Middlemen are known for poor record keeping practices. ShipChain has the capacity to change the status quo by eliminating inefficiencies. Blockchain technology can help businesses deal with bad tracking, lack of accountability, misaligned incentives, and other issues.
What is Blockchain Technology?
Blockchains provide a secure way to process a list of records known as blocks, which can be validated collectively. The technology keeps records secure using cryptography. The blocks are linked by hash pointers and timestamped to make it easier for users to verify transaction data. The blocks are resistant to data modification. This is aimed at bolstering security and the network's integrity without compromising on transparency.
The technology can be regarded as an open, distributed ledger capable of handling transactions in peer-to-peer (P2P) network. Alteration of records can only occur when the majority of users approve the modification. This means all subsequent blocks adopt the changes.
How ShipChain Will Utilize Blockchain Technology?
Blockchain technology is becoming vital in the shipping and freight industry because it reduces or eliminates inefficiencies. It solves a number of industry-specific issues, including:
Order errors
Lost and late shipments
Poor handling
Lack of accountability
Slow shipments
Low-occupancy
Wrong deliveries
Fraud
ShipChain will enable players in the industry to deal with problems associated with inefficient contracts. Additionally, the platform provides a viable way to eliminate third-party verification and prevent cyber-attacks. On the other hand, blockchain technology can allow shipping and freight firms to unify cargo tracking.
What is an ICO?
Initial coin offering (ICO) is an innovative way of crowdfunding. The approach takes advantage of digital currencies to fund new and a wide variety of projects. Investors acquire a portion of the newly-issued cryptocurrency or other tokens like Litecoin, Ethereum, or Bitcoin. Some of the ICOs held in previous years include Karmacoin, Mastercoin, and Ethereum.
The offerings can be regulated or unregulated depending on the nature of the project. Entities can raise funds as part of a charitable funding or corporate finance drive. ShipChain recently completed their ICO where they sold their "Ship"tokens. Through the ICO, ShipChain raised over $30 million.
What are "Ship" Tokens?
"Ship" tokens are tokens that ShipChain members will use to pay and settle transactions. To gain access to the blockchain, all members are required to possess at least one Ship token. The tokens were made available during the ICO; however, if you were unable to participate in the ICO, you can still get tokens via their "airdrop" process. With the token, members can book freight and track shipments on the ShipChain blockchain.
Users can pay in traditional currencies, including Euros and US dollars and the value of the payment will be recorded in Ship tokens. Alternatively, members can pay using other digital currencies, such as Litecoin, Bitcoin, Ripple, and Ethereum. Up to 20 percent of the Ship token received in the transactions will be given to the carrier or driver. This is aimed at incentivizing them to deliver on time.
How to Connect with ShipChain
To stay up to date on ShipChain's or learn more visit their website or follow them on Twitter and LinkedIn.
Please provide your comments and feedback below.