Cybersecurity has become immensely complex these days. Typically, users think of single anti-virus software that helps protect personal devices when talking about cybersecurity. However, given the variety of threats that are present out there, you need a wide range of protection, from EDR to next-generation firewalls and DNS protection.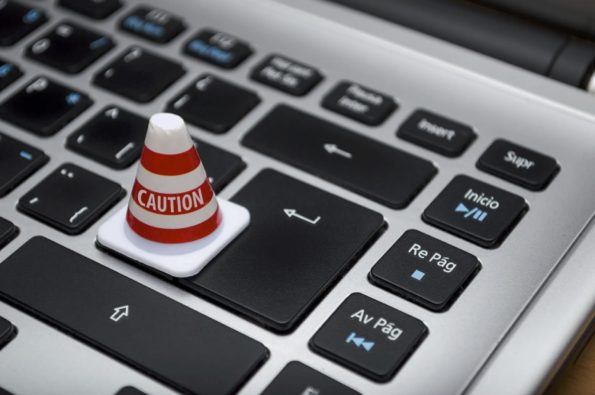 DNS protection is a key component of any cybersecurity setup. It protects your online activities by preventing malicious websites from infecting your devices and stealing data. Here are 4 ways in which DNS protection ensures a safer online experience.
Content Filtering
If the internet is a huge city, certain pockets can be designated as bad neighborhoods. We often inadvertently stray into these neighborhoods if we aren't careful, and the consequences could be bad. In online browsing terms, malicious websites could carry out a wide range of attacks on our devices.
From installing activity tracking code to stealing personal information from the local device storage, malicious websites pose all kinds of dangers. Worst of all, they occur in the background, without our knowledge. DNS protection is the first layer of defense against such websites. 
It also corrects and prevents you from visiting websites due to typos in web addresses. For instance, typing "gogle.com" instead of "google.com" might lead you to a malicious website. Cybercriminals often purchase misspelled domain names and recreate the original website's look and feel to trick people into giving them information. A robust DNS security platform will prevent typos from misdirecting you to such websites.
Typically, DNS security solutions like ReasonLabs' RAV Saferweb work through the DNS layer and don't need any special installation permissions. Not only does it filter explicit and dangerous content, but it also scans highly-visited websites for changes to code that might infect your system.
Best of all, the solution is device-agnostic. This means it works on a mobile device or desktop equally well, thus securing your browsing experience no matter how you choose to access the internet.
Phishing and Malware Protection
Often, malicious actors replicate a reputable website's look and feel to trick visitors into providing compromising information. For instance, a trustworthy bank's website might be replicated, with the URL slightly adjusted, and entice users into providing user names and passwords. This data can then be used to steal funds from user accounts. DNS protection filters these malicious websites thereby protecting users automatically.
Often, these websites contain malware and install shadow applications on a user's device. DNS protection solutions protect users at all times by automatically flagging domains associated with malware and phishing. For instance, RAV Saferweb utilizes an advanced threat intelligence tool that monitors and blocks suspicious websites.
The tool also includes behavior analysis tools that flag websites and protect users (and their devices) at all times. The result is a browsing experience that is always secure. In turn your devices are always secure.
Removes Tracking
Cookie tracking is being phased out but advertisers and malicious actors are using more sophisticated ways to follow you around the internet. Advertisements these days have a range of information gathering abilities that can reduce system speed. In addition, the data they collect can be leveraged by a malicious actor to compromise your safety.
RAV Saferweb automatically blocks all browser tracking, across all devices. These days, apps circumvent many browser tracking prevention tools, and a modern DNS platform will suspend such tracking activities too.
The result is a safe online experience, no matter how you choose to connect to the internet.
Sophisticated Protection for the Online Activities
As the nature of our online experiences continues to evolve and become more complex, the security solutions that keep us safe must keep pace. DNS protection is one of the central pillars of cybersecurity that you cannot ignore. From content filtering to disabling tracking, it is the key to a secure online experience.