Businesses thrive and expand when their sales increase. Holiday seasons are usually the busiest time of the year, which leads to increased e-commerce activity and shipping services. However, sudden global-level catastrophes or recently, the COVID pandemic, has made managing supply chains worldwide very difficult. In addition, the shortage of containers and labor also contributes greatly to the rising costs of shipments and lengthy delays.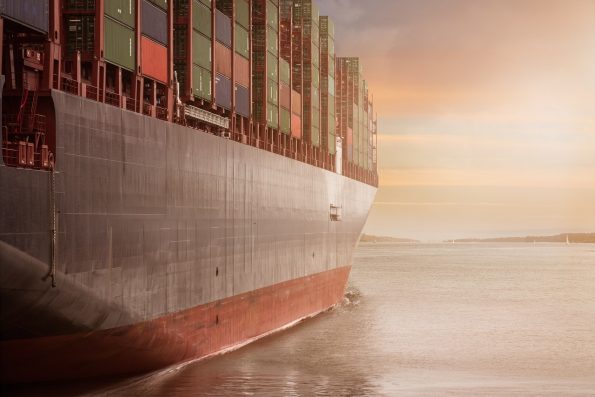 However, in the last few months, the world is slowly witnessing a rebound of sorts. This has once again led to an increasing demand in specialist logistics solutions that are capable of moving food, machinery, medicines and other necessary stuff to different countries and continents of the world. However, for a business, evaluating the best way to optimize their logistics requirements are critical to succeed effectively.
The following seven strategies will help you overcome these challenges during busy seasons and allow you to reduce shipping costs.
Planning Ahead
For ensuring a good customer experience and high quality during busy seasons, it is better to prepare a thorough plan ahead of time. Calculate and track your business' busiest seasons so that you can plan accordingly. If your company's peak season is Christmas, get ready to meet the surge in orders as early as October. It will help you avoid accumulating additional costs by the holiday season. In addition, you can avoid delays caused by shipping, especially during peak seasons. One of the best solutions is to take the services of a global shipping firm that can handle all your needs such as customs, logistics, and distribution. A well-reputed firm can provide all-in-one solutions for shipping orders from origin to destination, managing seamless freight operations, and offering supply chain and e-commerce solutions.
Encouraging Customers to Buy Early
One of the safest ways to reduce shipping costs during the holiday season is to stock extra piles of merchandise and manage inventory. Businesses announce their holiday specials weeks before the holiday season to avoid seasonal sales spikes and shortages of inventory. Sales, promotions, and deals can also encourage customers to start shopping before the peak. As a result, you can get satisfied customers while selling the surplus stock for a profit. In a similar vein, clients have the advantage of purchasing their favorite products before they run out of stock.
Improving Communication with Manufacturers and Suppliers
Facing delays at the start of the supply chain causes delays at the customer's end. Several businesses struggle to manage inventory and deliver in time during busy seasons.
To control this situation, maintain your inventory by communicating effectively and timely with manufacturers and suppliers so that you would not run short of supplies. You must have information about the inventory you need to pile up before the peak seasons and inform the manufacturers and suppliers in time. To do so, you must forecast demand ahead of the selling season using your previous sales volume. Double-check your order details to ensure both parties have the same information. Moreover, create an order that outlines your customer's realistic expectations.
Streamlining Packaging Process
It is best to streamline your shipping process by providing staff with a checklist to not compromise on quality. Print items like packing slips and shipping labels, and organize packaging materials such as boxes, envelopes, labels, bubble wraps, tape, etc. You can purchase the extra quantity of packaging materials to meet the potential rise in sales by tracing the previous years' trends. Furthermore, arrange and assemble boxes in order, and pre-pack your higher selling items to save precious time during rush hours.
Hiring Part-time Staff
Growth in business is accompanied by higher order intake and increased workload. There is a lot of pressure on firms to fulfill the demand and supply operations during the holidays. According to research, 53% of retailers have difficulty meeting their delivery and fulfillment obligations. If you want to run your business efficiently in peak seasons, you can take help by hiring temporary staff or part-time staff. You can avoid paying higher wages by hiring part-time staff earlier than the hour of need. As a result, you will deliver quality services on-time and meet clients' expectations.
Offering On-Store Pick Up and Local Delivery
The best way for retailers to ease holiday shopping pressure is to use your stores as pickup locations that provide customers and merchants with cost-effective solutions. Furthermore, local delivery has become a viable option for faster service. Using a free delivery service, businesses can create terms and conditions that limit the boundaries of delivery zones and optimize routes for their drivers.
Adjusting Holiday Shipping and Exchange Policies
If you adjust your shipping and exchange policies during peak seasons, you can combat the challenge of rising shipping costs. Instead of looking at return and exchange as a problem, see it as an opportunity to build customer loyalty and expand the business.
It could be helpful for your customers to understand your shipping and exchange policies before they buy products if you display them on the home page or in the FAQ section of your website. Allow for an extension of the shipping and exchange period to avoid customer disappointment and maintain high quality. For instance, if your shipping policy consisted of 3 days delivery, make it to 7 days delivery in the holiday season. Similarly, in case of return and exchange of a product, extend it to 30 days instead of a week. You can also reduce the risk of return and exchange rates by allowing clients to edit and remove orders before confirmation.
Final Thoughts
Businesses operating at a global level are dependent on shipments for their supply chain management and customer services. Therefore, selecting a convenient and cost-effective shipping services are always best that ensures timely deliveries and high-quality services. Furthermore, you can implement cost-effective techniques and introduce new strategies before the peak season to reduce last-minute costs.