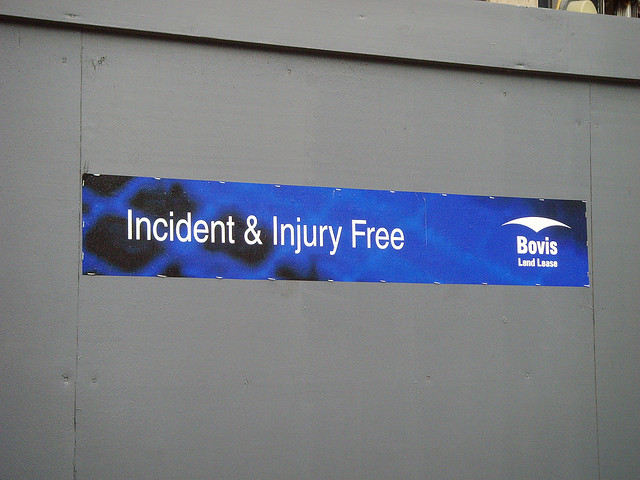 In any business, it's essential to take the proper precautions to keep your employees and visitors safe. Whether you work from an office or run a business that's open to the public, it's important that you're aware of any potential hazards in the workplace. You must do your best to prevent any accidents, both to protect people and to avoid getting in any trouble if anything goes wrong. To help you show your business's commitment to health and safety, and to help your employees follow necessary procedures, you can draw up a health and safety policy. A health and safety policy ensures that all employees are aware of the risks and hazards in the workplace and how best to avoid them.
Allocate Roles
Before you draw up your health and safety policy, you need to decide whose responsibility it is to oversee your health and safety regulations. You may decide to do it yourself, but it's a good idea to split the duties between at least two people. If you run a larger company, you might decide to bring in professional help to help you manage your health and safety policy. In small companies, the owner of the business or one or two employees should be able to manage on their own.
Use a Policy Template
To make things easier, you can use a health and safety policy template, found on the internet. These templates will guide you in terms of the risks you need to watch out for and incidents you need to prevent. You can detail procedures such as how to prevent trips and falls, providing training in health and safety and performing first aid. Each task should have some responsible for it.
Complete a Risk Assessment
As well as managing general risks and assigning someone to oversee them, you should complete a risk assessment of the hazards specific to your business premises. You can list the hazard, how it might harm someone and how you are addressing it. You can also detail any other actions you can take to improve how you manage the risks. Choose who will be responsible for implementing each task. Record the ways that anything in your workplace, or the work that your employees carry out, could be a hazard. Make sure that you address any unresolved problems. For example, your staff might unpack stock delivered to your premises. They could injure themselves using box cutters. So you could make sure they use a safety box cutter.
If you're unsure about how to identify risks, start by walking around your premises and seeing what you notice. Ask your employees about the risks they think they face as they might notice things that you don't. Consider whether the risk of accident or injury in each case is low or high, and whether you can reasonably do anything about it. Concentrate on the risks that are most likely to cause harm, not the things that have a slight chance of causing minimal damage. Once you have your health and safety policy, ensure that your staff receive appropriate training.