A successful entrepreneur's life is full of new opportunities and discoveries, financial growth, and of course, the many challenges of the business world. Of course, if you're an entrepreneur who's just started on your journey, dreaming of reaching all of these, you need to put in a lot of work before you can enjoy success. Luckily, the world is a friendlier and more welcoming place for entrepreneurs now more than ever, so there is flexibility for your startup location.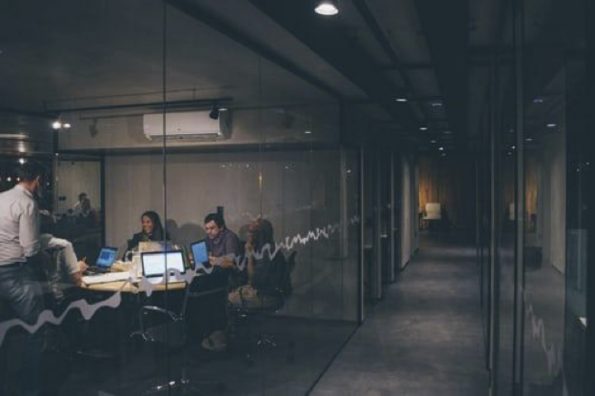 Launching a startup has never been easier in the U.S., and people are not limited to the Silicon Valley area. However, this does not mean that you can point anywhere on the U.S. map, move there, and expect the world to be at your feet. There are many pitfalls when it comes to moving to the right startup location, so we've analyzed the states that could be the best options for you and your startup. 
1. Research
During our research, we focused on the most important factors regarding a startup's success. Here's what we've found:
Education and age: We focused on a state's population percentage in the age range of 25 to 34. Why this range? People between these ages tend to lean towards working at startups while also bringing something new to the table while having the necessary skills and experience to thrive. Plus, we included those who have at least a bachelors' degree. 
Rent and income: We thoroughly analyzed all states' living costs and compared the numbers to income. There are states where rent is pretty high, eating up a bit above 25% of your income. Of course, there are places for your startup location where rent is reasonable. 
Employment: It's essential to know the rate of joblessness of the state, right? We focused on the employment numbers in the U.S. and included in our list those states that had an employment rate of at least 95%.
Growing startups: A list focusing on startups is not complete without analyzing the surge of new companies. We included how many jobs these businesses create during their first year. 
2. What we've found
So, what do you need to know before deciding on which state to pick? Here are some interesting facts that might make your startup location decision a lot easier:
Interestingly, the West Coast is no longer the king of startups. Out of all the areas we've analyzed the top 10 is from the East Coast to the Midwest, including the Rockies. 
Surprisingly, Hawaii is no longer about surfers, vacation, enjoying the sunshine, as this area has grown to be a great place for startups. Yes, living costs might seem a bit high initially, but the low unemployment rate, standing at 2.5%, balanced the whole thing. 
What's the state you want to forget about? Well, it's West Virginia. But let's make it two. You can also forget about Alaska. These two states have high unemployment rates. 
Yes, we know we wanted to focus on states, but we concluded that the best place to launch a startup now is not even a state. The District of Columbia, including Washington D.C., has everything you might need: low unemployment rate, well-educated people in the age range of 24 to 36, and reasonable rent and living costs. 
3. Our List
District of Columbia

North Dakota

Colorado

Nebraska

Utah

Delaware

Missouri

Massachusetts

Idaho

Oklahoma
Conclusion
Even though startups are growing like mushrooms nowadays, enjoying a lot of success doesn't mean launching one doesn't require a lot of consideration and analysis. Even when it comes to moving to your selected startup location, you need all the help you can get. Professional moving companies, such as Empire Movers, have all the skills and tools to make the relocation seem like a breeze.
Once you've moved to the right place, you can forget about the relocation's difficulty and focus on the things that matter. When you start with a well-educated and motivated workforce, in a place with low unemployment, reasonable rent, and low living costs, you'll have a better chance to succeed.