Relocating a business is a huge step that will require good logistics and a well-thought strategy. Informing the staff and the clients about your relocation alongside preparing the new office will require time and patience. If you're about to start looking for new office space and relocate your office, here's what you should keep in mind for a successful marketing agency relocation.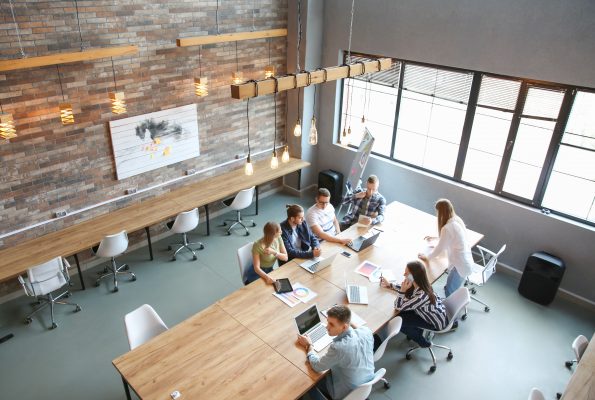 Inform your staff about the changes
First and foremost, when relocating a business, your staff needs to know about it. The moment the move is 100% happening, you should talk to your employees and tell them about your plans. Whether you're moving to a different part of the city, another city or a new country, they need to know it. While some employees will jump right on the opportunity to work in a larger city like Sydney, others can potentially find that a problem and decide to change a job instead of following you. It's imperative to inform your employees about the marketing agency relocation in advance, so that they can prepare or hand in their notice. It also gives you a chance to post a job opening for new positions simultaneously with your relocation.
Notify your clients in advance
Once you've told your employees about the move, do the same with your clients. Regardless of the form in which you do business with them, in person or online, they need to know that you're going to be moving soon. Sometimes when clients come to the office for regular meetings, knowing that you'll be farther away in the future, may be the reason for them to find new associates and stop being your client. Fair business is the best business, so be straightforward and inform the clients about your future move. Include all the details about the date of the move, in case you're unavailable for meetings and calls during that time.
Hire professional help
Moving office furniture and supplies won't be easy. That's especially true for businesses with a high number of employees and a large office space. Relocating all the belongings will require multiple vehicles that will relocate you from one point to another. If, for instance, you're moving your marketing agency from one address in Sydney to another, renting a van will help you with all the heavy furniture and electronic devices. You can find highly rated van rental Sydney wide and make the entire moving process much easier.
Deign the new working space
Have you noticed that productivity wasn't on the highest level lately? Did you know that office layout can have a huge impact on employees' productivity? From lighting to wall and floor colours and décor – the office layout can make your employees more or less motivated to work. So, do your best to design an ideal office space that will increase productivity quickly.
Prepare the new office on time
Making the new office functional as fast as possible is imperative when relocating a business. You don't want to waste time on settling in, so before you move in the furniture you already own, think about whether your old office needed upgrades and implement them into the new office beforehand. That way, all you'll need to do is place the furniture and devices where you want them, plug everything in, clean and start working. Every second of every hour that you spend moving is a second wasted and money lost. So, prevent great losses due to business relocation and prepare the new office on time.
Don't let your social media presence suffer
As a marketing agency, you should know how important an online presence is for a business. With that in mind, we advise you to maintain your social media presence even during the marketing agency relocation. If your employees will be preoccupied with the move, hire a freelancer or another marketing agency to assist you during the moving period. Keeping your followers informed about your move and its duration will keep them in the loop, letting them know that you're still active and not going anywhere off the internet. Post your content regularly, have your campaigns run, and do everything so that your followers don't feel like you're going through a turbulent period. Furthermore, don't forget to update your marketing strategy too. Now that you're at the new location, you'll need to target a different audience and adjust your goals.
Final thoughts
If you're about to relocate your marketing agency and don't know where to start, you're not alone. Check out the previously mentioned tips, and you will quickly have a plan ready to set in motion and relocate your business in a blink of an eye. As long as you keep everyone informed about the move and do your best to create a motivating working space for everyone, your marketing agency relocation will be a huge success.