When it comes to starting or growing a business, digital marketing is the best weapon to use.
Compared to businesses doing traditional marketing to attract customers, businesses using the best digital marketing strategy can gain access to an incredibly vast audience and potential clients thanks to the popularity of the internet while saving tons of money.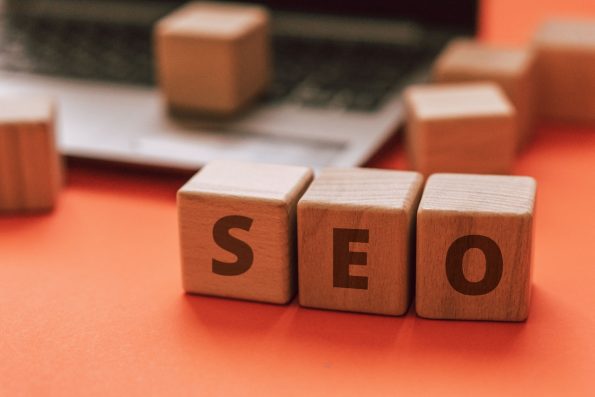 Despite being an incredibly cost-effective way of promoting services/products, many businesses are struggling to keep up with the competition in the digital market. Therefore, it's crucial to utilize the right tactics and stand out from the crowd. One of the most effective and best digital marketing strategies is Search Engine Optimization (SEO), a key aspect of every successful business.
Here are five reasons why SEO is important for businesses.
1.    Credibility
Search engines rank websites on result pages according to their popularity and their credibility to provide the most reliable and genuine results to users.
It's not surprising that those websites appearing at the top of search engine result pages get the most clicks. So, if you optimize your website according to SEO guidelines, your business will get much-needed credibility and a boost from it. It will lead to an influx of website traffic and drive sales for your business as people will trust your business more.
In contrast, websites ranking lower on result pages will lack customers' trust, leading to poor performance.
While credibility is important for all businesses, it's exceptionally crucial for companies such as self-storage. After all, self-storage companies need to gain customers' trust to encourage them to hand their valuables to the company storage facility. However, implementing SEO the right way for self-storage websites can be quite challenging, as it requires several different methods. It's best to hire professionals for this purpose.
Finding a good SEO consultant company is easy; for instance, Google self storage seo, and you will get several service providers. Choose the best as per your need and preference.
2.    Visibility
The main goal of every business is to attract customers, generate sales and bring in profits. However, at first, it's crucial to increase visibility and reach.
Without doing so, your business might not be able to gain enough customers to turn investments into profits. Fortunately, one of the main results of an effective SEO strategy is to improve visibility.
The better your website is optimized for search engines, the more likely it will appear at the top of the first search engine result page. As a result, compared to websites ranking lower, your business will receive significantly more views, some of which will result in customers and sales.
More importantly, in contrast to other visibility-enhancing techniques such as advertisement, SEO proves to be more effective as it's specific to your audience. Optimized advertisements might not be able to get you as much exposure as a specific query relating to an SEO keyword in your website. What's best about this is that SEO attracts more customers and brings in those interested in your business.
3.    User experience
Indeed, you won't be able to survive in the digital landscape for long without improving the user experience of your website that is linked to your business – products and services.
People may visit your website, but they will soon leave after getting frustrated due to poor experience. However, SEO can help you provide a great digital customer experience. Some SEO tactics such as keyword integration are only used to improve visibility, but several others affect the overall user experience of your website. For instance, reducing website errors is an important SEO strategy as search engines are more likely to prefer showing websites with fewer errors.
Making your website user-friendly and easy to use is another essential part of an effective SEO strategy. With a user-friendly website, your customers will easily be able to explore your products or services without leaving your website out of frustration.
Moreover, adding high-quality SEO content to your website also improves the user experience as people prefer visiting interesting and content-rich websites.
4.    Save money
SEO is not the only digital marketing strategy. Pay Per Click (PPC) or paid advertisement are other methods businesses use to attract customers and drive sales. However, SEO stands on top compared to those techniques as it costs you little to nothing in terms of money.
Search Engine Optimization tactics such as adding keywords to the content and improving user experience are all things you can do without investing money. It is useful for small and growing businesses with a limited amount to spend on marketing.
Additionally, it can help save you a significant amount of money that you can invest elsewhere to improve your business. Search engines prefer optimized websites more than advertisements, as they are typically better for users. As mentioned earlier, SEO is also known for effective customer targeting. It's not surprising that 70% of marketers prefer SEO over PPC.
5.    Gain a competitive advantage
The digital market is becoming incredibly competitive, as each year, more businesses are emerging. In such a situation, it's crucial to use strategies such as SEO and gain a competitive edge.
You will soon fall behind your competitors who use SEO techniques to gain customers and drive sales without doing so. As a result, your business will inevitably suffer.
More importantly, you should know that as much as 70% of small businesses are not utilizing SEO strategies. So, by implementing SEO on your website, you will be gaining an advantage over 70% of the small business market. It will give you a significant head start if you're new to the digital market.
Conclusion
Undoubtedly, the digital or the virtual market is the future of businesses.
Sooner or later, you will need to transfer to the digital market to keep up with the modern world. However, it's crucial to be prepared for the virtual market by understanding and implementing digital media strategies such as SEO. The best digital marketing strategy and techniques are key to driving sales, attracting customers, and combating the rising competition to flourish as a business.
Hope you enjoyed the article, and it helped you understand why SEO is important for businesses, whether you are starting a new one or expanding the existing one. Happy Reading.