When we think about employee handbooks, we immediately think only big established businesses with a good number of employees would need it but what is the minimum number of employees that a startup or a small business should have before they have an employee handbook? There is no one-startup-fits-all answer to this. An employee handbook contains the policies and guidelines on how employees should be handled and further questions that employees might have.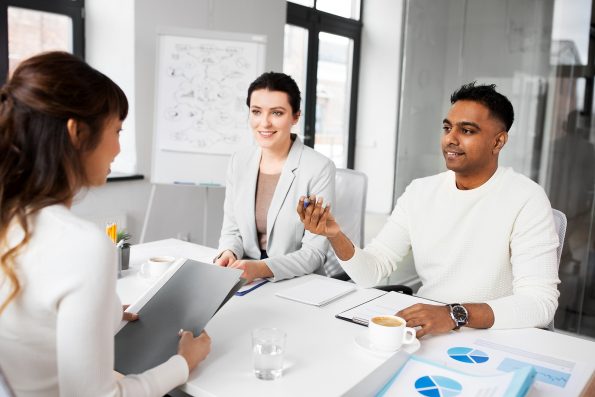 Several law experts believe that a small business or startup should have an employee handbook from the very beginning or at least before the head count hits double digits. Here are a few ways startups flourish when they use an employee handbook:
1. Founders Look At Employees Differently
When you are a new startup founder, there are a few people who care about their employees' well being in terms of mental and physical health. When you develop an employee handbook it forces the founders to think not only about their employee policies but also changes their perspective towards treating their employees.
Most startup founders never bother themselves with employee disputes until and unless it becomes bigger than a whale and the way to keep it a little gold fish in the form of healthy conflict is to have an employee handbook early on.
2. Workspace Disputes Are Resolved Easily
The Equal Opportunity Employment Commission and its state counterparts suggest that having an employee handbook early on resolves a lot of the conflicts they regularly get complaints filed for. This not only helps the companies solve disputes internally but also new laws for employee right protection are announced by the Government every now and then and those laws change what you can and cannot include in your employee handbook.
If not written in an official document it's difficult to keep track of the changes in laws and it's vital to a startup not to get sued in their first few years.
3. Promotes Fairness
Many small businesses and startups while hiring people try to wing the benefits. As a result every hire ends up having a different set of benefits based on their ability to negotiate rather than the company policy.
This inconsistency might create secret rivalries between co-workers and the feeling of unfairness reduces productivity. Employee handbooks ensure that you are fair and equal to all employees in terms of benefits and leaves etc
4. It Helps Your Startup Grow
If you are a startup scaling quickly then employee handbooks keep every major event documented and all the important information gets passed down from employee to employee.  But if there is no handbook, the open to interpretation stories becomes a game of chinese whisper and who knows what might come out the other side.
An employee handbook helps maintain control over dissemination of information and ensures every employee, new and old are on the same page.
5. It Sets The Tone
Last but certainly not the least, welcoming your team with a well crafted creative employee handbook not only has a lasting impression but also helps the employee feel that their rights are protected and they won't be exploited in this company, you are a company who cares. It also helps them settle in faster with their teams and work towards their new role rather than wasting productivity wondering about policies and procedures.
In conclusion, startups with employee handbooks not only help the newly hired employees but also assist the founders in thinking about their employees' comfort in more depth. This often is the prime reason startups fail because humans are ignored between all the business babble of cost cutting and business revenue models. As Richard Branson says and rightfully so " Take care of the employees and they will take care of the company "