A business degree has been a popular choice for years. It is a viable choice concerning career and job opportunities. When students finish high school and choose a major, they have plenty of choices, and excess options often confuse them. Since most of them are aware that their career depends on this big decision, they find themselves in a dilemma.
One's passion and job prospects are significant reasons, which helps them zero down on one subject. A lot of them end up choosing business as a major for several reasons. Some prefer it because their friends opt for it; others prefer it due to the business field's diverse nature.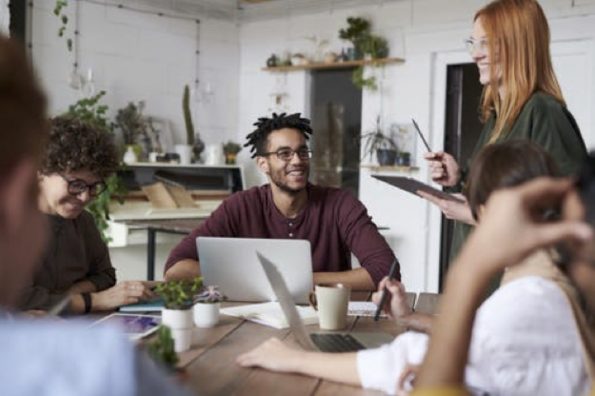 All over the world, employers are more than willing to hire business degree students and are on the lookout for high achievers of business school. When students enroll in a business degree program, they have an end goal in their minds. Many have an idea for a business they want to pursue, whereas some desire to land a 9 to 5 job.
One of the benefits of acquiring a degree in a business-related field is that a degree program prepares you for the corporate world. You also earn the essential skills necessary for running your venture. Suppose you start a business, and after some months, change your mind and want to work, you will have the option to seek employment.
Moreover, there is always a milestone ahead in business studies. Discoveries are paving ways for the new subfields, and advancements in technology continue to evolve many departments' work. Business graduates always choose to enroll in popular programs, acquire the latest skills, and further climb the ladder of success.
The truth is that the benefits of an MBA degree are far too many, making it a lucrative career and education choice. Some of the reasons which have kept business graduates high in demand are as follows:
COMMAND OVER DATA ANALYTICS
People often confuse data analytics with data analysts and think that they are the same thing. Data analyst is a vital component of data analytics, while data analytics is a broader term and encompasses other areas. In the modern world, data analytics has become advanced and critical for businesses to achieve success.
When it comes to data analytics, business degree graduates are competent and can benefit firms with their skills. Since companies understand the significance of data analytics and the profit it can bring to their business, they are inclined to hire business graduates and reap ample benefits.
VALUE OF BUSINESS SKILLS
Unlike other fields where the main focus is mainly on one subject and relevant skills, degree programs in business help students acquire various skills. Employers know that business graduates are a valuable asset. They have served a substantial amount of time in an educational institute, learning multiple skills.
FLEXIBLE MANAGEMENT SKILLS
Organizations need staff members who are competent to manage different departments and conveniently coordinate from one place to another. Many businesses fail to commence or close down after a year because entrepreneurs do not possess adequate management expertise. If you venture into the business arena and do not have management skills, then it is better to hire someone who is pro at it.
EFFECTIVE COMMUNICATION COMPETENCE
Experts say that communication skills are vital to succeed in today's world. You might be competent in all other fields. Thus, if you do not have practical communication skills, you will most likely struggle. On the other hand, people who have powerful; communication skills and can deal with different people are successful. Their communication skills help significantly in customer relationship management and PR handling.
All of these are vital for survival in this cut-throat competition. Communication is crucial in any company, and constant coordination keeps all the departments intact. Business graduates master the art of communication from day one. The ability to communicate with every individual of the hierarchy effectively attracts employers worldwide.
ACCESS TO BUSINESSES WORLDWIDE
Business graduates attend several seminars, workshops, and different events. They get plenty of opportunities for making connections and, thus, have access to various business ventures globally. Business graduates connections' can help organizations to create new bonds that can bring more success in the long run.
ADAPTABLE
Business degree graduates learn many skills during their course, and it helps them in developing adaptability. Unlike other degree holders, these professionals are open to the idea of change and embrace it wholeheartedly. They are adaptable, which is why they prove to be a precious and essential staff member.
NEW STRATEGIES
Business graduates understand that every era's needs are different. They cannot make a business flourish using old methods and techniques. They strive to devise new strategies and apply them to generate more revenue. Moreover, they convince employers and others in charge to take the plunge and make brave decisions. Be it advertising department, budgeting, production management, or hiring new people, business graduates' suggestions hold some weightage.
CONCLUSION
Business degree graduates have a distinctive quality about themselves, which helps them to work in challenging situations strategically. The degree programs help them earn strong skills essential for surviving in the modern competitive world. Business graduates come with a solid background and have exposure to the corporate world, which helps them survive in all work environments. Fresh graduates generally have IT competency and know the ins and outs of the technological world. They help in putting organizations on the path to success.