Information technology is undoubtedly one of the most important resources when it comes to operation and organizational management. It touches every aspect of the 21st-century enterprise, from social media to security, customer service, and operations. Technology has created more jobs like mobile app developers, information analysts, enterprise systems architects, among many others.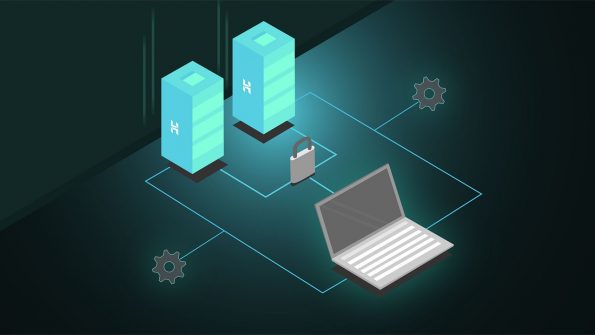 Such didn't exist some years ago. Therefore, enterprise systems that integrate functions across the organizations are not the backbone of the modern organization.
Following are some of the benefits you draw from implementing enterprise systems.
Storage of business data in some usable format
An essential aspect of improving customer experience is having data stored so it can be easily analyzed. For business data, what you can measure, you can manage. You need the customer order history, where and when they made the orders. The quicker it is for a company to retrieve that information, and the time it takes to process the orders translates to excellent customer service and improved satisfaction.
Automating customer service process for employees
Any company that wants to streamline its customer service must embrace Enterprise Resource Planning (ERP) system. The system allows you to automate the customer service process, which helps ensure that every employee gives customers a consistent experience and that the back office is perfectly streamlined. Automation will save time, which can be used to improve responses to customer requests and forecast new products to satisfy the customer. If employees take all the time to track customer orders, that time can make more lasting relationships with the customers.
Scaling available resources 
The enterprise system can scale IT capabilities down or up on a need basis. That means the companies that need to store additional data or increase their processing power can use the cloud to get the excess capacity. It can also use the software as a service (SaaS) or an internet-based enterprise system, reducing the need to invest in IT hardware. If fewer IT capabilities are needed for whatever reason, the same capabilities can be scaled down. The flexible solutions allow a company to control costs while meeting the needs of the customers.
Scaling marketing is also super important for business growth. SEO is one of the best ways to scale as marketing results snowball over time. This can lead to exponential growth, as keywords begin to rank on the first page of Google. SEO agency Brisbane is an agency that can help scale SEO marketing using a variety of proven techniques.
Helps maximize the reliability of IT structure for improved customer service
The increased reliability of enterprise systems compared to small IT solutions ensures increased uptime and minimal downtime. That means the systems are up all the time and, therefore, minimal interruptions. That minimizes interruptions and, hence, significantly improves customer satisfaction. Customers get the services they need at the right time and minimal or no delays. That's one of the perfect ways you can ensure customer retention in your organization.
Real-time access to info
The business environment is ever-changing, and that means you can no longer wait for data for months. The enterprise system allows you as a business or project owner to have real-time data. That means you can continually improve your processes and make crucial business decisions that will guarantee significant growth.
You can't think twice about the enterprise system. Suppose you want to improve your business processes significantly and ensure increased customer satisfaction. In that case, you need to get an enterprise system from a reputable expert like HGI Software, who will help install and work with you to ensure you realize its potential for an improved bottom line.