Every business owner wants to grow their revenue, but scaling up your business can be a major challenge. Most companies that grow fast also go out of business fast, a Kauffman Foundation study found. An analysis of the 5,000 fastest-growing companies showed that after 5 to 8 years, two-thirds had either gone out of business, shrunk, or been sold for a loss. After establishing a customer base, many companies have trouble scaling up their staff to meet the growing workload.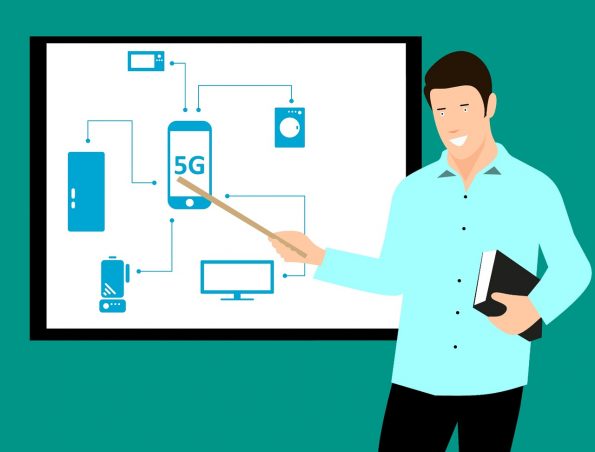 Companies that successfully navigate this pitfall often rely on technology to keep their operations efficient as their customer base and staff get bigger. Here are three technology tools and strategies that can help you maintain business momentum by staying efficient and profitable as your company scales up.
Use a Scalable Tech Infrastructure
One key to being able to scale up efficiently is to have a scalable tech infrastructure. A cloud-based infrastructure is well-suited to this task, since it allows you to provision additional resources as needed. This keeps your IT budget proportionate to your actual usage, instead of locking you into expensive on-premise hardware and software investments. A cloud infrastructure also makes it easy for you to expand to other locations or hire remote workers without needing to create additional on-premise IT centers. Today's leading infrastructure-as-a-service solutions include Amazon Web Services, Microsoft Azure and Google Compute Engine.
A scalable cloud infrastructure also depends on supporting mobile devices. Today's best mobile devices combine support for high-speed connectivity with artificial intelligence platforms that can take advantage of the latest technological innovations. For instance, the latest Qualcomm Snapdragon AI platform is designed to handle forthcoming 5G download speeds, and also leverages AI to support cutting-edge features such as biometric facial recognition and on-device automated malware detection. These features help security your company's sensitive data, while ensuring that slow internet speeds don't hold up your business.
Automate Your Marketing
Another challenge when scaling up is increasing your marketing efforts. Marketing is crucial for increasing your customer base, but it can be extremely time-consuming. The average small business spends 20 hours a week on marketing, a Constant Contact survey found. For a growing business with a small staff, this leaves precious little time for other necessary business tasks.
A strategy that can make marketing more manageable is to deploy a marketing automation platform. Marketing automation solutions such as HubSpot, Pardot and Marketo save you time by providing a platform to coordinate all your marketing channels, so that you don't need to log into a separate tool or profile to manage each channel. This also allows you to schedule marketing campaigns in advance instead of launching them manually. Additionally, marketing automation tools include analytics features that let you automatically identify and pursue your hottest prospects, so that you can focus your follow-up on your best opportunities.
Streamline Your Customer Service
Another area that can be challenging to scale up is customer service. As your customer base grows bigger, the volume of your customer service tickets can quickly outstrip your staff's manpower. This runs the risk of diluting your customer service quality, hurting your customer satisfaction levels and potentially costing you customers and damaging your reputation.
Taking steps to streamline your customer service can help head off this potential problem. Tools such as chatbots and interactive voice response systems can help you automate routine customer service inquiries, leaving your human staff more time to attend to customers who truly need personal assistance. You can maximize the efficiency of customer service automation by outsourcing your support to remote representatives, leaving your in-house staff more time to focus on core areas of your business.
Scaling up as your business grows can be challenging, but technology tools can help make the task more manageable. Using a cloud-based infrastructure supported by dependable mobile devices allows you to expand your IT operations as needed, as well as add remote workers to your in-house staff. Using automated marketing tools lets you increase the volume of your promotional campaigns without losing efficiency. Streamlining your customer service through automated chatbot and IVR tools and hiring remote representatives lets you handle a higher volume of tickets without sacrificing service quality. Deploying these strategies and tools can help your business stay sustainable as you attract more customers and multiply your profits.