Have you recently started your business? If yes, then as a small business owner, you might already have a lot on your plate. But that doesn't mean you have to do everything yourself! Many business owners might think that they can handle it all by themselves. However, taking such a stance can either make or break a company's growth potential. To be able to spend more of your time improving the strategies of the business, consider outsourcing some of your daily business tasks.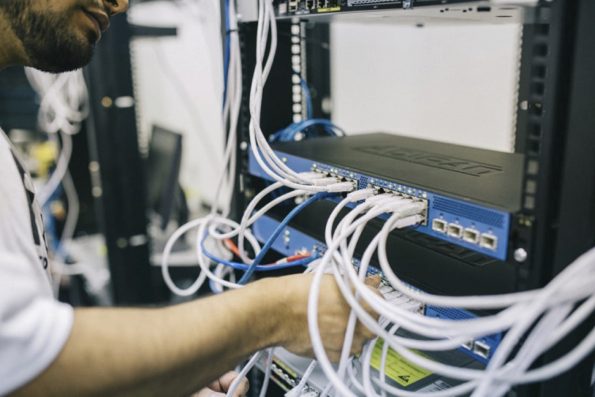 Outsourcing is when a business obtains services from an outside professional rather than handling a task internally. As a new startup, outsourcing allows you to get more done and entrust tasks to specialists without increasing your full-time team. It will enable you to keep costs under control, improve efficiency and concentrate on the parts of the business that you enjoy doing.
This can be useful in several different business areas. Here we have highlighted some of the top business tasks that you can consider outsourcing.
IT Management
As a new company, your current employees might be handling the business's technology just fine. However, the question is will they be able to manage future tasks? Start considering how much time your employees spend on technical issues instead of concentrating on their jobs. Moreover, think about whether they have the proper education and experience needed to tackle IT-related problems. If not, then you can hire a professional who holds an information management masters degree. This will help the business save money in the form of not having to increase the employees' hours. Besides that, outsourced IT experts are better at managing projects like installing or expanding the network system. Outsourcing such tasks opens up access to the newest information about security, information management, and much more.
Financial Tasks
If there is one thing that you don't want to mess up, it's your investment! Accounting is time-consuming and can be pretty tough if you don't have any experience with it. Bookkeeping and payrolls can consume quite a bit of your time and need to be correctly done based on the regulations. If not completed accurately, it could have substantial financial and legal complications for your startup.
Therefore, if you're not a financial expert, it can be challenging to learn all the processes and standards your company must meet. However, outsourcing this task can help you increase efficiency and save money. A skilled accountant can manage this area of your business and help record all transactions correctly, leaving you time to see to other tasks.
Content and Digital Marketing
As time passes, social media and technology continue to take over our lives. As a result, if you want your business to be successful, you need to operate on social media platforms. To effectively promote your business online, develop a creative digital marketing strategy. However, it has so many parts, like seo (What is SEO and how it is Works), email marketing, social media marketing, and much more. Managing all of it while overseeing other business tasks is nearly impossible for a business owner.
Running an online contest to market your product by giving a giveaway might seem easy. However, there is a lot more that goes into effectively managing your company's digital marketing. Therefore, ensure that enough time is being spent on developing innovative and effective strategies by outsourcing. For example, hire a social media manager to manage your social media and a freelancer writer to write blog content.
Organizing and Administrative Tasks
As a new business owner, you probably already have a lot to catch up on in a day. Some business owners can be so involved in the growth of their business that other administrative tasks may fall to the edge. At the same time, it is also essential to grow your business instead of getting caught up in basic managerial tasks. To distribute your time equally to all areas, outsourcing these duties can be helpful.
Hiring an assistant can ensure that your business runs smoothly by letting them complete all the tedious duties like scheduling meetings, responding to emails, doing data entry, etc. Implement computer security policy to protect your data. Moreover, it will spare you some time to focus on more important tasks.
Customer Service and Assistance
Providing exceptional customer service is one of the most significant aspects of running a successful business. These days, customers expect to be in contact with the business all the time. About 90% of customers demand immediate responses from companies. But how can you be there to answer the customers' queries instantly when you already have so much to worry about? Simple; you can outsource your customer service!
By outsourcing customer service, an agent will be available 24/7 to answer customer requests your company receives. Moreover, you can get multilingual support to reach more of your customers, making it easier to grow your business. They can also provide insights into your customers, so you can get to know them better.
Final Thoughts
Many people think that new startup owners should take care of everything by themselves; they are supposed to be bookkeepers, sales managers, and so on. However, you can't be the jack of all trades!  Trying to handle everything yourself can make you lose focus on what is essential. Therefore, consider outsourcing those tasks where you and your team are the weakest. It will help you manage and organize the tasks of the business better.