The economy is dynamic and its impact is always diverse. The first influence of a change in the economy falls on employment. Sometimes, new opportunities arise and at other times, many are out of job. This may be one of the reasons why people engage in traditional jobs. They give better security at all times. Trends are changing now and job portals like uk.jobsora.com are diversifying, now including non-traditional jobs.
Many job seekers use platforms like Jobsora, which is an online platform for searching for jobs. The site helps them to connect with employers in different sectors. Jobsora lists around 20 million jobs every month and has more than 85% registered users. It analyses and aggregates jobs from a large number of sites. Jobseekers can search for any type of job in any location on a single site.
Five non-traditional ideas to earn a living
Along with full-time jobs, part-time, freelancing, and work-from-home lists are also growing. People are finding unconventional jobs that give them satisfaction and pay more. Earning through part-time jobs or freelancing is a trend among youngsters now.
Writing: This is not journalism alone anymore. The talent to write is vital in all fields. Writers can join the academic, business, or publishing houses.
Teach from anywhere: Spread the knowledge or skills by sitting at home. Earn respect and money through apps or online sites.
Creative works: Artistic People can earn by art, designing, crafting on any platform of their choice. The internet gives them the most significant exposure to selling their talent.
Counseling and consulting: Helping others gives satisfaction and money. This is now possible by sitting at home and is in demand in many fields. Create an online profile and take genuine customers.
Housekeeping: Earning without qualification or skills is possible now. Cleaning is a standard way of life. Doing it for others generates income.
Non-Traditional Gender-specific jobs
According to the US Department of Labour, if one gender predominantly engages in the work, it is a non-traditional job for the other gender. With changing times, men and women are engaging more in respective non-traditional jobs. Here are six such areas for men and women:
Technician: Technical skill and practical knowledge are no longer restricted to men alone. Women are working as electricians, fitters, plumbers, and even computer technicians. With the will to learn and work, women can also fit metal equipment, appliances, pipings, and more.
Heavy machine operator: Women with interest can operate on heavy machines. They can join heavy construction, building works, and factory operations.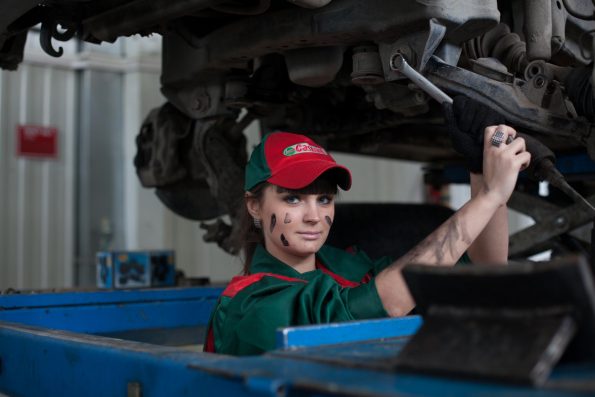 Mechanic: Women are driving all vehicles, irrespective of size, and power. They can become efficient automobile mechanics also. This is a job that becomes handy as a source of income and in the routine life too.
Police Officer: Women can handle power and work in an equal forum as men. Both the genders receive confidence and job-oriented training. Women can shine as law enforcers like their male counterparts.
Chef: Cooking is not a household job now. Many renowned chefs in the world are men. The career of a chef is promising and exciting for both men and women.
Nurse: Healthcare sector has continuous demands for dedicated workers. Male nursing staffs have the same regard as traditional female nurses.
Conclusion
A traditional 9-5 job is no longer the sole means of bringing money. Quality in any work matters the most and not the gender of the person doing it. The exact way of success lies in which direction to look. Job seekers should realize their skills first and search how these skills can earn them money, even in non-traditional jobs.