If you want to start your own law firm, there are certain things you should do. Check out this starting your own law firm checklist to learn more.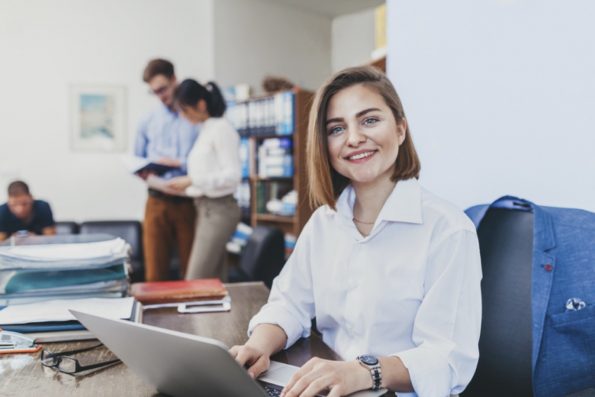 Did you know that 76 percent of potential clients look online when searching for an attorney? Or that 49 percent of law firms report pay-per-click ads as their best lead generation tool? 
Having an online presence and developing effective marketing strategies are just two of the many things you need to consider when starting your own law firm. These entrepreneurial challenges can feel overwhelming at first. 
But with proper guidance and a little advice from those who've gone before, starting a law firm will become the best decision you've ever made. Especially when you understand the fundamental "why" behind that decision.
Read on for our "starting your own law firm checklist" based on the past experiences of successful law firm owners across the country. 
Know the "Why" Behind Your Law Firm
How do you know if you're ready for starting a law firm? If you've got an entrepreneurial spirit, enjoy a challenge, and have clear goals, then owning your own law firm could represent an excellent choice.
Benefits associated with owning a law firm include the ability to build a business on your terms.
Sure, you'll focus primarily on providing legal counsel. But the scope of your impact on the community can be more self-defined than if you're working for others.
You can also choose which clients you work with and which cases you wish to move forward with. This is huge in terms of surrounding yourself with the people and issues that most energize you.
Being an entrepreneur also allows you to choose the business model that proves most beneficial for you, your clients, and your team. Because you make the decisions, you can build your business around your long-term life and career goals. Rather than those of your employer's.
Of course, with these benefits also come struggles that you wouldn't face if you worked at somebody else's law firm. For one, starting your own business means going all in. It requires a huge investment of time and money.  
But when you know why you're making the sacrifices that you are, it'll be easier to muster the resolve to keep going. Make a list of the personal benefits you'll reap from starting a law firm and keep these handy to get you through the tough times.
Providing Client-Centered Services
Besides knowing your "why" and keeping it in mind when troubles arise, you also need to know and recognize trends for success when starting your law firm. 
These include offering client-centric services. More than ever before, today's potential clients are interested in their customer experience. That's why online reviews now hold such significance for many consumers.
Focus on providing clients with superior customer service and a personalized touch, no matter which area of the law you choose to focus on. Find ways to set the services you offer apart from the pack and then capitalize on these.
Operating from a Profit-Oriented Business Model 
You also need to create a profit-oriented business model. This means keeping in mind factors such as global competition, legal process outsourcers, changing regulatory requirements, and more. 
To drive growth for your firm, keep current with news in each of these areas while finding ways to adapt and change as needed.
Yes, this requires differentiating your firm and re-envisioning your business model. But if you spend the time and mental energy doing this now, then you'll feel better organized and more prepared to achieve success moving forward.
It isn't enough to focus on keeping money in your bank account. You need to envision the bigger picture and how to get there. Consider factors such as career goals, marketing, client services, and staffing, for starters. 
Like all things in life, for optimal success, you need to approach starting a new law firm with intention. Planning will help you ensure the success of your new venture from the get-go while empowering you to get out there and establish your clientele. 
Understanding the Startup Costs Associated with a Law Firm
Besides getting yourself in the right headspace and paving the way for success with a great business model, you'll also need to address practical considerations. These include having a business "nest egg" of $5,000 to $15,000 to get off the ground.
How much you'll ultimately spend depends on a wide variety of factors including your practice area, advertising, location, and more. Just know that you'll be footing the bill at the outset. So, plan accordingly.
How will this money get spent?
Professional Expenses
First and foremost, you need to get your legal ducks in a row. That means dedicating funds to professional expenses such as:
Continuing legal education

Licensing

Conferences and events

Malpractice insurance

Memberships

And more
These professional expenses are crucial when offering clients a legitimate legal service.
Legal Software and Online Services
Second, invest in the right legal software and online services. They include tools such as:
Microsoft Office or Google Suite

Paperless office tools

Law practice management software

Legal research tools

Timekeeping and billing software

Accounting software

Legal research tools
These get utilized daily and will help you optimize productivity. Don't try to limp along without these resources. 
An Office 
Third, you need a dedicated space where you can meet with clients.
Of course, life in the Digital Age gives you the option of operating from a virtual office. But this isn't something done haphazardly. You'll need a concrete plan in place for implementing this. 
For most attorneys, it makes more sense to have a physical location. Clients find it reassuring to meet with an attorney face-to-face. Especially for those with a personal injury case. 
Within six to 12 months of opening your firm, prepare to start paying rent and launch an office.
Go light on office supplies, only buying what you need. Just don't skimp when it comes to decor. We recommend hiring a professional so that your space looks well-appointed and inspires confidence. 
Marketing Expenses
After you've invested in the startup costs above, you're ready to let the world know about your new firm. This means having a professional-looking website and a sales funnel to attract leads and potential clients. 
While massive billboards with smiling lawyers' faces line the sides of highways across the United States, most people today search online. So, invest in pay-per-click advertising to start drawing people to your website and your brand. 
Use Our "StartingYour Own Law Firm Checklist" for the Fast Track to Success
Now that you've taken a look at our "starting your own law firm checklist," you have a more solid idea of what the road to entrepreneurial independence looks like.
When you know your "why," get in the right headspace for success and invest your money wisely, you position your firm for a bright future.