Startup owners usually need cars. Public transportation can just be such a hassle and a drag sometimes and having a vehicle of your own is often a business necessity and would take so much of the load off. Even though a lot of people need cars, it does not necessarily equate to all of those people have cars. Most companies and individuals cannot actually afford to buy cars of their own, that is why they go through the day via means of public transportation, weaving in and out of fellow commuters and starting their days extra early just to get by.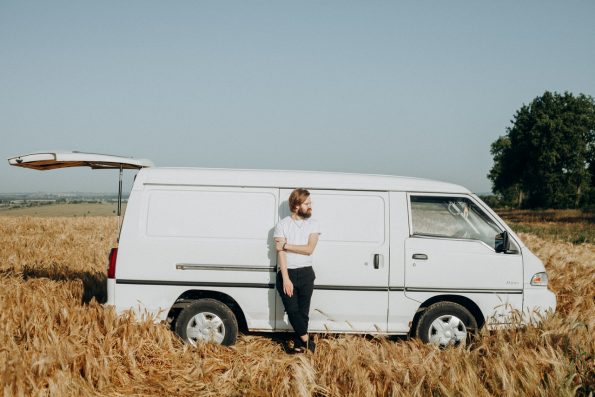 Cars and particularly business vehicles are expensive to buy and own and more expensive to keep and maintain, more so if you are part of the many people who face a bad credit score. Applying for loans or other financial assistance to purchase your own car if you have bad credit would be such a tedious, dragging, and tiring process that may seem unending to no gain. But do not fret, because you still have option to consider to help you with your commuting burdens: car leasing for bad credit score holders.
Causes for Bad Credit 
There are a lot of reasons why you would be dubbed with a bad credit score. For one, people who still have so much debt to their names without repaying them would surely have a bad credit history on their hands. If you have consolidated debts, even if you are in the process of paying them off, you are also still considered to have a bad credit score which could make it difficult for you to apply for most financing assistance and services. One sure reason for having a bad credit score that would also give you a hard time to bounce back from is when you have already filed for bankruptcy whether in the past or in the present.
Sometimes, there are instances wherein people do not have hold over when they are given with a bad credit score. This happens mostly to self-employed individuals because it is hard for them to give proofs of income and support their financial capacity. These are only some of a few causes for a bad credit score, but these examples are not the end for you to be able to lease out a car you can use in the years to come. It is still possible!
Leasing is More Affordable Than Owning
Leasing a car out with bad credit does not necessarily mean that you are going for the cheaper alternative compared to owning, but it is for sure the more affordable option. Leasing out a car has a shorter commitment of about two or three years compared to loan repayments for a car loan for your purchase which would take around five years or more. Car loan monthly repayments may be smaller, but since it goes on for a much longer period would still end up to be more expensive.
The biggest point for car leasing over owning one is that it is more affordable in the long run. Even if you apply for a new lease once your previous one expires and you are able to use a car for each and every year, it would still be more affordable than having your own car because you would not have to spend on car repair and maintenance expenses. All expenses related to this would not come out of your own pocket since most of the cards being leased out are still brand new and are still covered with the manufacturer's warranty.
A New Vehicle Every Three Years
When your lease expires after two or three years, you would be able to get your hands on another brand new car you could drive should you want to apply for another lease. Unlike with owning a car which you would use and exhaust for an average of five to ten years, leasing out a car would feel like you are just test driving a new car every how many years. If you are the type of person who loves the smell of fresh brand new cars, then leasing is obviously the better option for you in terms of acquiring a car for your everyday use.
The best part of using a brand new vehicle every three years is that you would also be guaranteed of your safety because the cars that you would be using would always be in their top condition and state. When you use your own car, once it hits the three or five year mark, there may be instances of it breaking down because of the continuous wear and tear. After all, a car has a depreciating value each and every year, especially one used for business.