It is widely known that there is an existing stigma around male mental health, as this is not a subject that has been openly discussed in the past.
In recent times, a lot of work has been done to increase communication and support in workplaces to help make the subject less taboo.
You may be unsure of how to approach this situation sensitively. This is due to fear of overstepping a line or not having the resources or education to handle the subject. There are, however, many ways to broach these conversations at work.
If you want to make a difference, but are not sure where to start, here are some ways to help finally put an end to the stigma associated with men's mental health.
Offer support services
When battling mental health issues or going through a difficult period, it can cause further problems to develop if an individual feels isolated.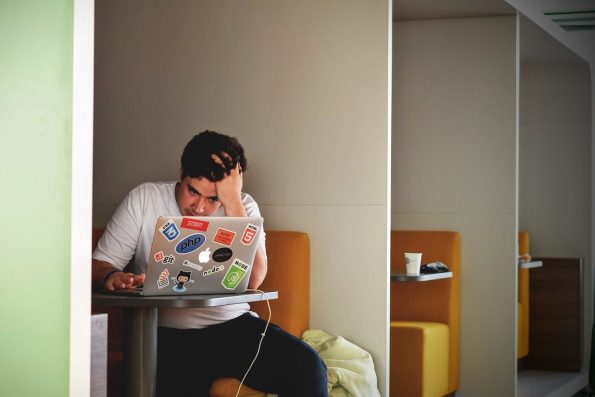 Putting support services in place, such as an employee assistance programme (EAP), can help staff who are struggling with their mental health.
Implementing an EAP is a great way to show that the wellbeing of employees is a priority and they are valued outside of the workplace. One of the main benefits is that it helps to reduce or prevent absences and increases productivity.
This programme also gives a confidential safe space to men who are not comfortable discussing their mental health with colleagues or people they know personally. In turn, this ensures that they always have someone to talk through their feelings with, and never have to feel alone.
Take part in awareness activities
Ensuring that your workplace is taking part in male wellness schemes such as Movember will mean that men know that their health is greatly valued.
Related activities, such as growing a moustache, allows men to compare results, compete for donations and most importantly, be open about their health and feelings. They allow for more open communication in a work environment.
Along with this it will reduce the risk of them feeling as though their health is taboo. I f they need to discuss any issues that they are facing, they will not be too intimidated to do so.
Encourage open communication
Making sure that employees feel comfortable bringing up any problems they are experiencing will avoid the harmful habit of them struggling in silence.
As previously mentioned, it is important that employees do not feel that they have to resolve their issues alone. Getting men to discuss their thoughts and problems is a huge step towards breaking the stigma around male mental health. It brings attention to a subject which was previously unrecognised.
Setting an example by discussing these issues or implementing a service where these can be discussed in place ensures that an open communication workplace is established.
As you can see, there are many ways you can help to reduce the male mental health stigma and make the lives of male employees more comfortable.