The development of trust between a brand and its target audience is the ultimate goal of any marketer. In the social age, we've seen trust established best by the brands that appear human, relatable and real. Until very recently, marketers have shied away from artificial intelligence for that very reason. If something is in any way artificial, then it surely has the potential to compromise their hard-earned successes in being better, more personable brands. Right?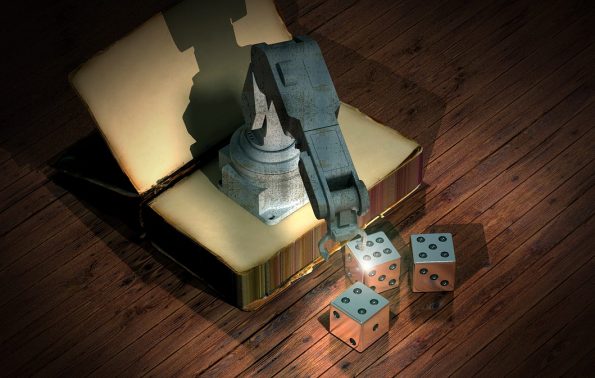 As AI develops, marketers are realising that its artificial element has a significant role to play in the relationship between a person and a brand. A personalised user experience, implementation of augmented reality, real-time visitor engagement and better lead generation are just four ways AI can help to improve digital marketing and help marketers do a better job of connecting people to valuable brands.
Using Artificial Intelligence to distribute content
Aligning a content marketing strategy with artificial intelligence can have a tremendous impact on how a person experiences a brand. Often, we already have data such as search information, buyer behaviour and personal interests. All of this provides a sturdy foundation for targeted content distribution.
Augmented reality and the user experience
High street shopping has been on the decline for years, and as e-commerce giants such as Amazon redefine the shopping experience, they're eradicating any barriers that once stood between a shopper and an online purchase.
The visual experience of shopping online has peaked. We're now moving into the next stage: augmented reality for e-commerce. It allows customers to have full control of how they see, feel and experience the product prior to their purchase decision. In doing this, it will encourage faster purchase decisions and ultimately, increase revenue reports for the e-commerce manager who implemented the strategy.
Providing real-time engagement through Artificial Intelligence
The most common example of AI being leveraged for real-time engagement is the chatbot. They are programmed to interact with a visitor based on the data they receive. This could be predetermined data, or it could be down to a question and answer dialogue between the chatbot and the visitor.
Right now, we're seeing wide adoption of text-based chatbots. Many call centres have voice-based chatbots; but generally, they are a step behind text-based bots in terms of user experience. As technologies improve, we'll move towards the impression of speaking with a conscious person through the emergence of a multi-dimensional communication system.
Streamlining lead generation with Artificial Intelligence
When big data exploded onto the marketing scene, it revolutionised lead generation. Suddenly we had a marketer's elixir. We knew our potential customers better than our own grandparents.
It didn't take long for this revelation to reveal its challenges. With thousands upon thousands of leads, how were we supposed to qualify them? When the marketing department passed its leads onto a sales manager, how were we supposed to prioritise them?
Cognitive applications evolved to cross-reference online activity from social media trends to web interactions. Now, artificial intelligence has laid the path for algorithms that tailor marketing messages to specific leads. It predicts the ones that have a high likelihood of conversion and executes a follow-up strategy (even if that lead gets wooed by a competitor).
Whether or not you consider these strategies as part of your short-term plan, think back to the strategies you were implementing just 3 years ago. Digital marketing approaches aren't changing yearly. They're changing much quicker than that. The full adoption of AI into your business – no matter what size it is – could be sooner than you think.