The growth of social networking, the spread of mobile devices, and the advances in the use of cloud computing have changed how people consume content from the news and media industry. This can be seen from the rapid rise of media outlets such as Amazon, Netflix, and YouTube among others.
This change has presented a challenge for the news and media companies to adopt digital technologies for their business operations. However, these technological developments have also presented a special opportunity for companies to understand what their customers need and how they interact with their businesses.
It has also made it easy for them to deliver content to different devices, hence reaching a large number of customers. One of the major changes has been in the use of APIs for news coverage (see 10 API options here) which have become important in giving media companies a chance to move at the new pace and continuously adapt to the changes.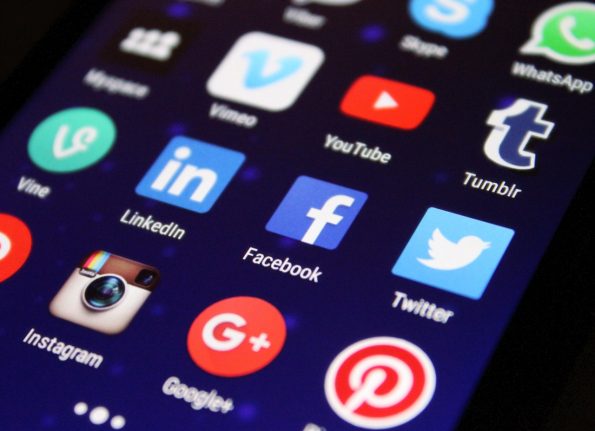 Image Source: https://www.pexels.com/photo/apps-blur-button-close-up-267350/
How Have APIs Transformed the News and Media Industry?
1. Delivering the right news content at the right time and on the right device
It is without a doubt that media companies that rely on content have built their technology stacks on a range of a number of systems. Most of them do this in a bid to develop a seamless consumer experience and also to make sure that they reach as many customer devices as possible.
However, did you know that an API layer can help these companies facilitate a seamless flow of content to their consumers, deliverable to all devices? All they need is a suitable API that will do all the work for them. Furthermore, developers can easily create applications for any device without having to deal with different protocols and languages.
2. Playing a starring role in the media ecosystem
Due to changes in the digital consumer needs, smooth and speedy content delivery is no longer considered as an advantage, but an expectation. However, most people do not know that there is a complex supply chain of systems behind the scenes that make this possible.
The interaction between these systems has to be very fast. This is made possible by the implementation of an API management layer. This layer makes it possible for fast-moving and new applications to sit on secure and stable enterprise systems alongside partner integrations. Furthermore, developers can also create new device platforms in less time and using fewer resources compared to more traditional methods.
3. Staying agile and adapting to changes
Before media outlets such as Amazon, Netflix, and YouTube arrived, it would have been very difficult for one to predict the effect they have had on the media industry. These companies have toppled established media players and the threat still remains. This tells you that venturing into the media business is key to staying relevant and embracing competition. Delivering good content only is no longer a guarantee that a company can be successful.
To succeed, a media company needs to have the ability to give customers the experiences that they want while at the same time maintaining the security, reliability, and stability of their systems. APIs make it possible for companies to maintain their operational system's stability while at the same time fostering the speed and agility required for the success of the business. 
In conclusion, digital interactions generate a lot of data that can be captured and analyzed by APIs within seconds. This provides insights on customer requirements and preferences, making it easy for media companies to target customers with the right content and on the right device.