If we were to pose the question 'what is a business?', how would you answer? Odds are you will give a concise answer regarding the economic institution operating within the capitalist framework. That is the right answer if you are finishing your BCom. In the real world of business, you may find this description somewhat lacking. In reality, a business becomes an entity in more than just commerce; it is a living, breathing constructs formed from the collaboration of individual people and their joint efforts towards a successful whole. This is why more business owners are becoming interested in becoming MBTI certified, building holistic foundations and cultivating a modern and ideal startup culture.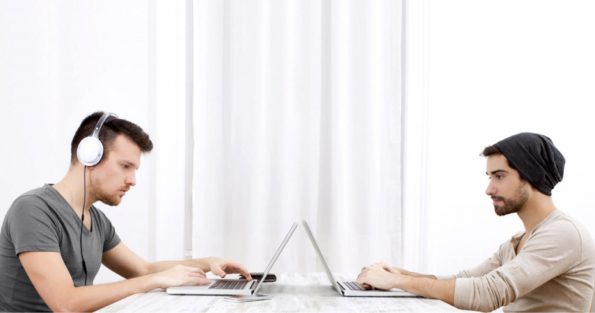 In a world that changes by the minute, stagnation is a danger superseded only by ignorance. The practices behind the curtain, so to speak, tend to seep into the very fabric of operation, and the consumer experience reflects the internal ethos. Simply put, your business is not a collection of practicalities culminating in a disparate market-ready product. The following tips for entrepreneurs will ensure you can get your business going with regards to modern aspects and expectations.
Many Hands, One Voice
When you use a Google product or service, what is your experience of the product? Is it merely that of the task you are performing utilising the tool at hand? Hardly. Google is an excellent example of the consequence of a collective whole, bringing a product to market. When you use Google docs, you are aware of the family of other products that seem disconnected, for example, the free image storage you have in your Google Photos library.
The two may have no direct common ground in terms of how you use them, but you still experience an integrated product ecosystem. This goes beyond a company directive, and van is traced to business culture, an internal zeitgeist if you will. The people working on the products and services share a tangible startup culture which is reflected in all the products offered.
Implementing Business Culture
The extent of devised unison within these massive corporations is critical to their success. One can easily envision a compartmentalised competitor failing right out of the gate, simply because of a fractured internal presentation. This is what happened to Microsoft a couple of years back when they were bringing disconnected and disjointed products to the market.
Their mobile offering suffered a startup culture disconnect from their core business, and the result was detrimental to both, leading to a rebranding and restructuring of the entire business model. It may also sound a bit cheeky for us to say that it is a problem easily avoided, but in truth, it is.
A unified internal 'vision' means that all aspects of commercial operation run in a natural, 'people-driven' linearity, all components speaking the same design and operation language used by the business as a whole.
From The Ground Up
Considering the last two key points, it becomes clear that a crucial aspect of a successful business' modus operandi is that the foundation should reflect the greater whole. This is where we see companies like Google and Apple stand out from the crowd. Taking Apple as an example, the consumer need only see their logo and instantly understand what the product represents.
You could come across a pair of socks with apple branding, and you would still know that these are socks designed with quality and simplicity to supersede the attempts of any competitor. It is precisely that nuance that you want to bring into your business. From janitors to executives, the entire organisation needs to 'live' the brand, as it were, to create the business culture at your startup that will form the foundation for all future operations.
Quality Brand Building
As mentioned above, Apple and other similarly iconic brands have managed to imprint on society as a result of efficient branding strategies. Regardless of the type of business that you are building, the aspect of brand building should be a priority right from the get-go. Therefore, you should focus a constant effort towards strengthening your brand.
While there are a ton of branding strategies out there to consider, it is best to opt for industry-specific branding methods. In addition to this, you should also consider trademarking your brand as soon as possible to ensure you can stand out in a crowd of competitors. Consistent with your startup culture, your brand should boast quality, and it should also be easy to identify; therefore, simplistic yet striking logo and slogan designs are always better in comparison to complex imagery and wording.