Technology has brought much change into our lives. It made our work easier and our free time more enjoyable. The key to living in harmony with technology is not to let it blur the lines between our personal and professional lives. The good news is that tech even has the potential to help us improve our work-life balance. If you use it the right way, it can free you up some time and save you energy. But how do you use technology to give your work-life balance a boost? Here are five effective ways that may be exactly what you're looking for.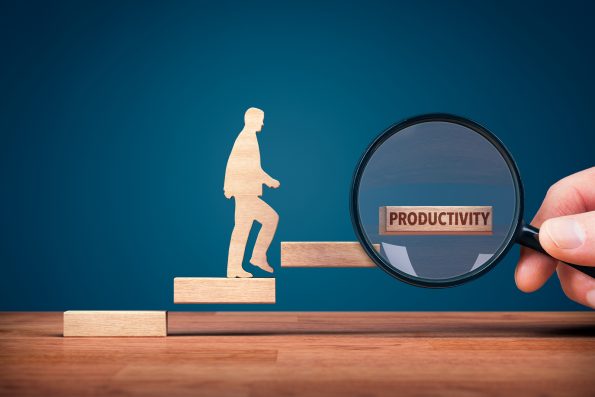 Enhancing productivity for better work-life balance
Being productive at work is extremely important. Whether you work in an office or at home, enhancing your productivity means you can either finish your work faster. That way, you'll have more free time to invest in your hobbies or family life. Luckily, there are so many tools that can boost your productivity at work. First of all, there are calendar apps that make staying on top of your schedule much easier. All you need is a single app and you'll never have to worry about missing deadlines or skipping meetings again. Another good idea is to download an app that reminds you when it's time to take a break. Some of these apps even keep your fitness in mind. They send you reminders when it's time to spend your break doing light exercises or drink a cup of water. Last but not least, there's the Cloud. Store all your files on the web and you'll be able to access everything with just a few clicks of a button. This means there are no more external hard drives and USB flash drives.
Boosting work-life balance by working from home
Technology has gone a long way in the last few decades. With the power of the internet and all the tools that come along, it's now possible to work from the comfort of your home and be just as effective as employees in the office are. While some people work as remote employees, "traditional" employees can take some time off working in the office and operate remotely. In other words, it's now possible to take a vacation with your family without letting your work suffer. Of course, if you plan to do this, you need a good laptop and a strong internet connection at all times. Also, using a collaboration tool such as Basecamp and sharing files with your colleague online is a must. Another thing you cannot operate remotely with is a web camera. Most jobs involve some sort of meetings and remote employees often attend them online. When operating remotely, you might even find yourself motivated enough to finish your work faster so you can enjoy more of your free time.
Prioritizing messages in your free time
No matter what kind of work you do, chances are you receive tons of emails every day. The worst part of it is that some of those emails arrive during your free time. It's so easy to get distracted from what you're doing and answer those emails when you should be resting. While this often seems like a good idea it makes it impossible for you to recharge your batteries and prepare for tomorrow. Not to mention that it distracts you from what you're doing in your free time. If you know what tools to use, technology has a solution to your problem. You can simply turn off notifications during your time off and check all your emails the next day. Some companies even ask employees to label how important the email is in the subject. If you and team members employ this strategy, you can simply ignore non-urgent emails until you're back in the office. In case you and your colleagues use Slack for communication, you can also set the "do not disturb" mode and enjoy your free time.
Having fun during breaks
Taking breaks is an important part of your workday. However, it's how you spend those breaks that matters the most. There's no point in taking a break if you'll spend it on going through your email or chatting about work with your colleagues. Instead, you need to take your mind off work and get some rest. Enters technology. There are so many things you can do on your smartphone or PC to entertain yourself and truly relax before going on with your work. Audiobooks and podcasts have never been more popular and it takes only a set of headphones to listen to them during your breaks. Another great idea is to access an online casino and spin slots during your break. You'd be surprised by how amazing slot machines are and how they can take your mind off work. If you're a music lover, all you need is an app such as Deezer and you can spend your breaks listening to your favorite tunes.
Spending less time on the road
Professionals know just how tiring commuting is, especially when based in a large city. Thankfully, technology saves us at least some trouble when it comes to commuting. We already talked about remote working and how you no longer have to be in the office at all times. This means there's no commuting and you get to spend more time with your loved ones. But there's more. Just think about all the times you desperately need a file or document from your office. Now, instead of taking a ride to the office all you need to do is access the company's Cloud and download it on your computer. Technology can help even when you're driving to work every day. For example, having a car GPS system can help you identify the shortest route to work and save some valuable time. Some apps can even notify you about delays and cancelations that might affect your usual route. This means you can plan your route in advance and avoid getting stuck in traffic.
The bottom line
When used right, technology can help you create the perfect work-life balance. Just have these five effective ways in mind the next time you're in your office chair and you'll know what we're talking about.