Are you looking into growing your business? You'll need modern technology to support it. At the heart of this technology is the customer relationship management system or CRM. Valued at approximately $41.93 billion as of 2019, the CRM market has grown to become the biggest software market in the world. While you'll find thousands of CRM solutions on the market today, one solution—Salesforce, boldly stands out from the crowd.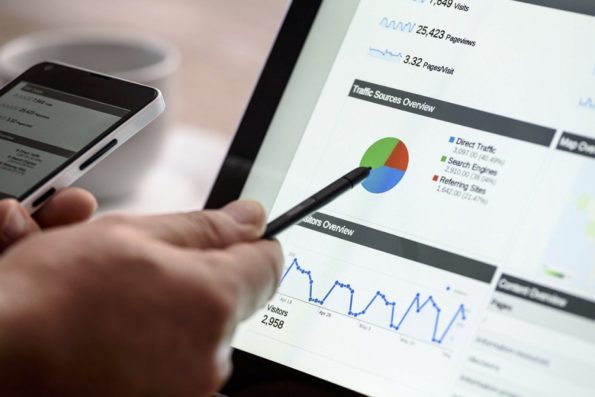 A leader in the CRM space, Salesforce powers over 150,000 businesses—ranging from SMEs to fortune 500 companies. In fact, Salesforce claims that 99 of fortune 500 companies use its cloud-based CRM solution.
So, how are these companies using Salesforce in 2021, and how can you use this CRM—which has now turned into a full enterprise platform—to grow your business? In this article, you'll learn how to scale your business with Salesforce, including how the platform works.
How Does Salesforce Work?
Salesforce is a SaaS company, which means it uses a cloud computing software distribution model to make its services available online.
The company offers many different products to its diverse clientele. Today, Salesforce has multiple cloud-based platforms, including a service cloud, analytics cloud, community cloud, app cloud, commerce cloud, chatter cloud, IoT cloud, and more.
The Service Cloud enables businesses to streamline workflows, automate specified processes, and find key content and experts to support customer service agents. It allows you to connect with your customers and provide excellent customer service when needed.
The Marketing Cloud, on the other hand, enables businesses to create data-driven, personalized customer journeys across multiple channels. It achieves this through the use of various marketing automation tools for email, social media, and website advertising.
The Community Cloud is a social platform that facilitates communication among an organization's employees, partners, and customers.
Additionally, the company has implemented AI into their Einstein Platform, which makes the customer success platform smarter, while bringing other benefits like more accurate forecasting, better analytics, among others.
With all these CRM solutions products, it can be difficult to choose the right products for your business. That's why it's recommended to seek the services of Salesforce consulting companies like RTS Labs, to help you with Salesforce consulting, implementation, customization, and training.
Scaling Your Business with Salesforce
Salesforce can help you grow your business and keep your customers happy, thanks to the many customer engagement tools the platform provides. Here's how the platform can help you scale your business.
Automating Business Processes
The first step in scaling up your business operations is to automate the workflow and processes. Salesforce fosters your business growth by automating your basic operations from the onset, and ensuring your business can support a large client base.
Building Relationships
Relationship building is critical for the success of any business. Salesforce can help you build and nurture fruitful relationships, thanks to the many relationship-building tools the platform provides, such as the Salesforce Partner Community.
Providing Accurate Forecasts
Using Einstein AI, you'll be able to harness the power of machine learning and use it to predict customer behavior using historical data. With accurate forecasts, your business will be prepared to meet future demands and other customer needs with these extended CRM solutions.
Operation Visibility
Salesforce will give you insights into the areas of your business that are operating optimally and those that need attention. Operation visibility is imperative for optimal resource allocation, which can also help save costs in the long run.
Wrapping Up
Salesforce has come a long way to become one of the best customer relationship management platforms and CRM solutions on the market today. Offering a myriad of products and with virtually every feature you'll ever need to scale up your business, Salesforce is undeniably the one-stop shop for companies looking to scale up their operations.