Communication is an integral part of human interaction. Every day we communicate through various forms of communication to share our opinions, emotions, or ideas. While communication is an excellent tool for human interaction, the possibility of miscommunication, especially customer miscommunication, is always present.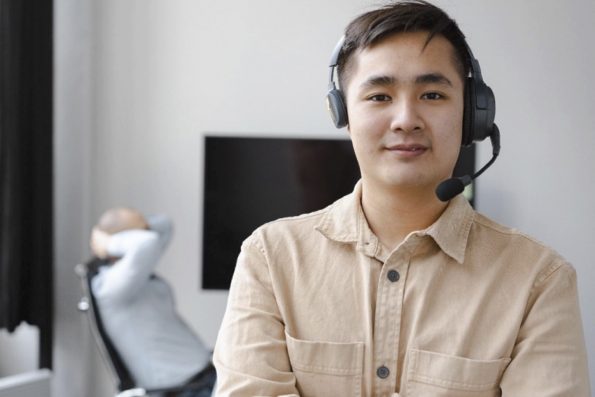 In matters of customer service, miscommunication can be highly damaging. It can quickly frustrate your customers and cause brands reputational damage, affecting your business's profitability.
Five tips on how to avoid customer miscommunication in your organization
1.     Using a shared inbox
A shared inbox is an email inbox that is accessed and regularly used by more than one person. It allows coworkers to log in using separate accounts or addresses and allow the different individuals to read or send emails from it.
Shared inboxes help businesses consolidate customer communication through various contact emails such as sales@, contact@, or help@ at one place. However, having all emails and many people managing a single inbox can be a recipe for disaster resulting in customer miscommunication. Luckily, investing in the right software can help you in managing a shared inbox, thus improving customer service delivery.
2.     Speak clearly and avoid jargons
When communicating with customers and clients, avoid using industry jargon which can be confusing to industry outsiders. Use simple terms when talking to customers to ensure that your conversation is clear, logical, and has a good flow.
It is also essential to stop and occasionally ask your customers if they understand or have any questions. Using a layman's approach when communicating to your clients is a surefire way to send clearer messages and minimize the chances of customer miscommunication.
3.     Invest in writing aids
If your communication with your customers involves writing, investing in writing aids can be a good idea. Some of the most commonly used writing tools include Prowriting, Linguix, and Grammarly. These tools help ensure that your communication is free from grammatical errors, which can help give your communication credibility.
Bad grammar and spelling mistakes can significantly affect your standing as a brand and must be avoided at all costs. Even if you think you are a good writer, investing in a good writing tool can ensure that no grammatical mistake escapes your attention.
4.     Have a designated point of contact
The only way you can ensure that the information transmitted to and from the customer is organized is by having a designated point of contact in your business or organization. Ensure that your customers and clients are provided with a telephone number or email address that makes it simple to communicate with your business from a centralized place.
More importantly, ensure that all your employees understand their roles in the organization and direct customers to the go-to contact whenever they have queries to avoid customer miscommunication.
5.     Practice active listening
The most significant cause of miscommunication and misunderstanding is the failure to practice active listening. Active listening is a listening technique that involves careful listening and looking out for non-verbal cues during a conversation. It also involves using feedback like paraphrasing to show understanding and can be an excellent way of diffusing situations and finding solutions to problems.
You can have your customer service personnel trained in active listening, which can significantly reduce miscommunication with customers. Additionally, active listening helps improve the whole customer experience, which is good for business.
Final words
Communication can make or break your business. With miscommunication being an ever-present possibility in your daily operations, every business owner must ensure that it is eliminated. Luckily, there are strategies to ensure that customer miscommunication is kept at bay, as demonstrated in the above post.