Business promotions are items that promote ideas. It's a unique way to advertise and tell thousands of people about your latest business products. They are more likely to pay attention to free promotional ideas, such as contests, coupons, and samples. Consider the importance of including more promotions in your marketing campaign.
Popular Ideas for Promotions
Handing out coupons is one of the most popular promotional giveaway ideas. Many stores and restaurants do this by mailing out free coupons every week. Use this direct mail technique to keep people informed about your company's latest discounts and special offers.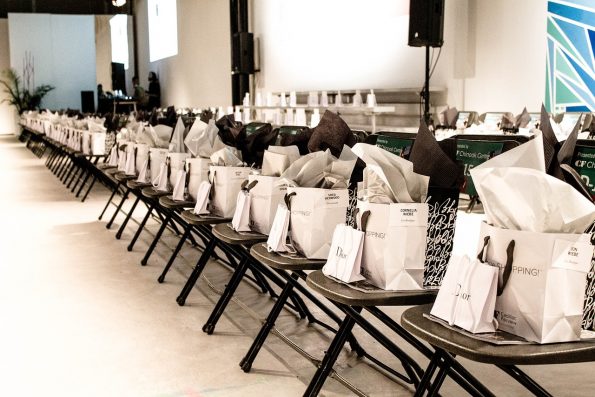 Also, give away promotional products that display the company's name and logo. These include keychains, pens, clothing, and gifts that anyone can benefit from having. Consider more trendy options as well, such as fidget spinners and phone chargers. The products are free and easy to hand out at trade shows or business conferences. Offer these items to people who make a certain number of purchases.
Invest in custom-made promotional products. Include an option to place the customer's name by the company's logo. Make each person feel more a part of the business.
Create product samples that are more representative of your company. Many customers prefer to test out products that they're unsure of buying. Help them to save money and enjoy easy samples of the merchandise. If you don't give out samples, sell products in a wide range of sizes.
Give every customer the chance to get a big check similar to the ones handed out to lottery winners. Host contests that people enter to receive various prizes, including prize money. Invest in an oversized novelty check that you can hand over to the winner.
The Importance of Promotions
Promotional giveaways connect customers with companies. It's a simple, cost-effective way for a small business to reach out directly to members of the community. People who did not know about the company before will show more interest. It's also a form of referral marketing because this information will be passed on from one person to the next.
Most of all, promotions work because consumers love getting free stuff. They pay more attention to free product samples that arrive in the mail than any advertisement. All consumers are curious and will try out any sample that they get or give it to someone else to try. If they like the sample, they will look into buying the actual product.
It seems that giving out free items is expensive for the company. There are costs to pay in the beginning, but if you reach enough people, you'll notice significant returns on your investments. The work is more effective if you reach the right types of people and create a targeted campaign.
It's easy to know whether or not your efforts are paying off. Every company has the opportunity to keep track the progress that is being made. With every promotional giveaway, track the number of people who sign up or show interest in making purchases.
Every business should look into handing out things for free. Consumers are more likely to buy from companies that give away coupons. The range of promotional products is endless and includes clothing, stationery, and drinkware. Overall, there are many benefits of using promotional giveaways to promote your business.