An ecommerce business is more of a challenge than a traditional website. At the basic level, you have to build the Web design and promote advertising. You also have to encrypt web pages, protect customer data and find the right payment processor. Review the following factors that are needed to run an ecommerce store successfully.
Credit Card Processing System
Millions of people use debit and credit cards to make purchases online and in stores. In order to succeed in ecommerce, your business website needs credit card processing options available to shoppers around the world. Look for a payment processor that has proven reliability and security. Some systems provide nationwide processing for thousands of merchant stores. Learn about the different security features and anti-fraud techniques that they use to process transactions.
Multiple Payment Options
Include multiple payment options in addition to credit card payments. Some sites also allow PayPal money transfers and electronic checks. When customers check out, allow them to enter discount codes, if any.
Web Design
An attractive web design is the basis of every ecommerce website. The user-friendly interface and page layouts are the first elements that people see. Every page must have text that is easy to read and hyperlinks in working order.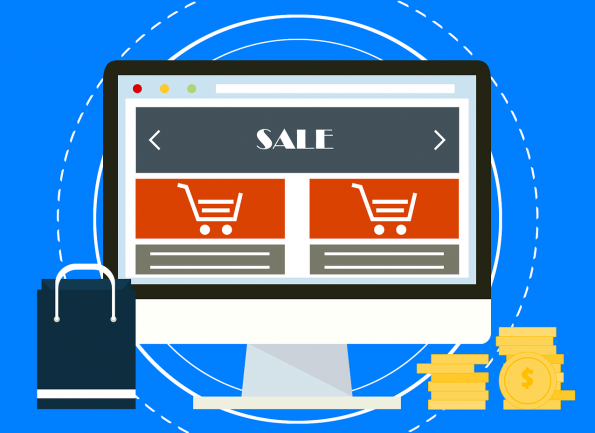 Good web design is also visualized with images, videos, and computer graphics. The use of visual elements is not just for entertainment websites. At the least, you should have pictures to include with the product descriptions. Every potential customer should know what the products look like first. Additionally, the larger ecommerce stores allow the posting of video testimonials from customers.
Cybersecurity
Your website needs top-of-the-line cybersecurity tools to maintain the confidentiality of your customers' information. The most basic tool is an antivirus software that prevents the entry of malware. Use password management software to secure your customers' accounts using passwords. For ecommerce transactions, use encryption software to protect the transmission of data between web pages.
Search Bar
Ensure the visibility of a search bar that makes it easy to find information on your site. Using the search bar, type in any keyword or phrase and immediately find the exact webpage that contains it. The more information you post on this site, the more beneficial the navigation tool becomes.
Product Filters
Have a tool that allows you to filter through the different products on your website. Every product has many features, such as price, brand, color, size, and condition. Use filters to narrow down the selections of products that you want.
Product Availability Alerts
Every ecommerce store should notify its customers if the products are not available. If a product is out of stock, provide the option to sign up for an email notification when the product is available again. Also, provide a list of similar ones that customers can browse through.
There are different features that you need to make an ecommerce store. Your site needs digital shopping carts and password-protected customer accounts along with security software to protect customer data. The success starts when you set up the ecommerce store correctly. Make sure that your site has the essential elements in place.