Is your small business succeeding or just on the brink of staying afloat? Here are a few reasons why using a managed services provider can help your business.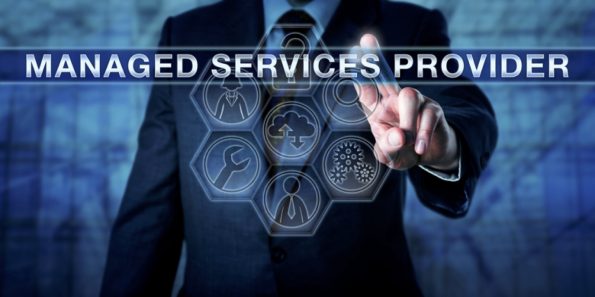 Is the technology your business uses giving you problems? If so, you need to bring in experts that can help. Managed service providers such as aws managed services are becoming one of the most popular ways for businesses to handle their IT needs. This trend has helped the market for IT services grow by over 11% every year. But bringing in an outside company to help manage your IT is a big step.
Below are eight reasons why hiring a managed services provider is worth it.
Free up Your Time
It doesn't matter if you're a manager or a business owner. If you try to manage an IT department yourself, you're going to spend a lot of time managing doing things you probably shouldn't be doing. You can better spend your time on other areas of your business. Bringing in another company to help can free you from a lot of this responsibility. They have the team you need to plan the IT infrastructure for your business. You can focus your time on tasks that are better suited to your skillset instead of working on things you're not an expert at doing.
Save Your Business Money
Have you looked at the average salary of technology professionals? It's not surprising that a single person can be expensive. If you need a team, then your costs will go up even more. It doesn't stop there, either. You need to spend the time and money trying to find the right person for the job. You can save that money by outsourcing your entire IT department. Instead of paying salaries, you can spend that money on a monthly retainer. Let your IT provider worry about finding and retaining talent.
Cut Out Time Spent Talking to Vendors
Hardware and software are great when they work. The problem is, things are going to break from time to time. If you don't have the right team in place, you're going to spend your time getting help from your vendors. If you don't know who to talk to or the right questions to ask, then getting help can be troublesome. Managed service providers can help in these situations. Whenever you face one of these problems, all you need to do is call your customer service representative. They know the right people to talk to for solving these issues.
Create a Cybersecurity Plan
Cybersecurity is a real issue for businesses today. The damages caused by cybercrime is expected to reach $2 trillion in 2019. You need to do everything you can to make sure your company isn't a victim of these crimes.
You need a robust cybersecurity plan if you want to stop this from happening. But finding the right person for the job isn't an easy process. You can bring in an IT company for help. A managed service provider has the talent on staff who can help you create a security plan. They will put the products in place to help and offer training for your employees to be safe on the internet.
Get Help With Disaster Recovery
We live in a data-driven world. If you don't have the right data to make the best decisions, you're going to lose to your competition. This makes protecting your information extremely important in business. It's not hard to accidentally lose data. All it takes is a few misclicks from an employee for it to happen. If your data isn't backed up, then you're out of luck. A Dallas managed services provider will help you create a backup plan to protect your data. Doing this will allow you to restore lost files from your backup provider.
Scale As Your Business Grows
Sometimes the growth of a business can be unpredictable. This can make it hard to keep the employees you need on-hand when you need them the most. The good news is that a managed services provider can scale as much as you need to. If you face new growth and needed more people for support, all you need to do is change your service level. Once you do this, your provider will allocate more resources for your business.
It can also be a struggle if you need to scale down. If you hire new employees to handle needs, then you're stuck with team members that don't have much to do. At that point, you're spending money on employees that you don't need. With a managed services provider, you only need to scale down your plan to the level you need.
Make Your Company Compliant
More government regulations are being created every year. This is even truer in highly regulated industries like healthcare and finance. If you don't have a resource to help you stay compliant with these regulations, you run the risk of being fined or shut down. A service provider can help you do this. Finding a managed service provider that has experience in your industry is critical here. They will know what you need to do to follow all the regulations in your industry.
Get Support Every Hour of the Day
Many businesses don't operate on a typical workday anymore. They have workers that work through the evening and into the night. What happens when something breaks during that time? If you try to do this yourself, then you need to hire staff for multiple shifts. This can get expensive if you need a lot of support. You can use a managed service provider for these situations. Most providers have contracts that provide support 24/7. You can rest easy knowing your team will be taken care of during any part of the day.
You need all the help you can get when running IT for a company. Hiring a managed services provider can be just what you need to get things done. Get in touch with someone today to learn more about what they can do for your company. Once you free up your time managing your IT department, you can start focusing on the things that matter more. Head back to our blog to learn how you can grow your business faster.