We have outlined the top IT certifications that you need to know about this year! Stay ahead of the trends and become certified today! Job listings attract 250 resumes on average. This means your resume could be floating in a slush pile with 249 other candidates.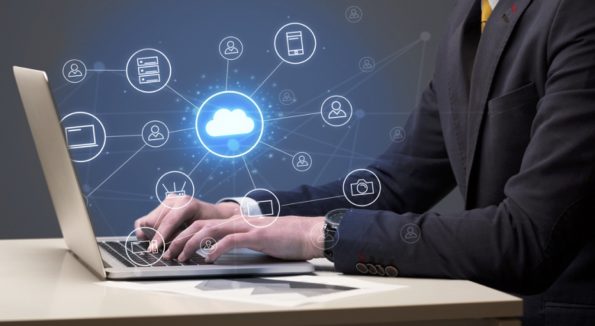 In order to be seen you need to set yourself apart from the rest. That's where certifications come in.
As an IT professional you should be up-to-date on as many certifications as possible. These can help you appear more attractive to potential employers and strengthen your skill set. Let's jump into top IT certifications you can pursue this year.
Deciding on Top IT Certifications to Pursue
Although an IT certification doesn't give you legal authority to be chosen in a specific field, it bolsters your credentials and can make you a more qualified candidate. One certificate could put you above a competing candidate.
Here are some considerations when deciding on which IT certification to pursue:
What interests you within your field?
What income gains will you benefit from with each certification?
How much does each certification cost?
Will you need recertification? If so, how often?
As you narrow down your decision, keep a clear end goal in mind. You'll often find each certification plays into a specialized area of internet technology.
Cisco Certified Network Associate (CCNA)
Those who achieve the CCNA certification are able to install, configure, operate, detect problems, and offer solutions for enterprise routers and switches. Those in pursuit of this certification can choose to specialize in one of three areas: wireless, security, or voice networking.
To obtain this certification you'll need to pass a 90-minute exam.
Network+
This certification will show proficiency in managing, designing, and troubleshooting wireless and wired networks. This certification requires you to pass a 90-question exam.
You can use the online resources to study for this exam but the cost to take it will put you back roughly $285.
Apple Certified Associate (ACA)
The ACA is a much cheaper option than alternatives. It costs only $65 to sit for the exam and the study material is available for free. All course material and the exam itself can be reviewed and completed from your home.
Apple Certified Associates are trained to help with the integration of Mac users into traditional IT environments.
TOGAF Certification
TOGAF is a framework used for developing enterprise architecture. The frameworks learned through this certification are standards used to improve business efficiency.
You can achieve TOGAF certification through a self-study course or an in-person Accredited Training Course. This is followed by two exams.
Other Certifications
There is an overwhelming number of certifications to choose from in the internet technology field. You may consider some of the following as alternatives to the presented options:
Linux Essentials Professional Development Certification
Microsoft Certified Systems Engineer
Certified Information System Security Professional
If you're unsure what move to make, weigh out the pros and cons and compare reviews from those who have become certified.
Pick the Right Certification for You
With so many options to pick from it can be difficult to decide which top IT certifications you should earn in the coming year. Using a careful look at your career trajectory and your plans for the future, focus on the certification that will get you the furthest in your desired path.
For more IT information, check out our latest blogs.