Digital marketing is an effective way of promoting a business over the internet. Ever since the internet became available worldwide, the concept of marketing for businesses revolutionized. Today, many businesses make use of digital marketing strategies to uplift their profit margins and increase brand visibility. Social media marketing tools are one of the many tactics of digital marketing. Many businesses run their accounts on social media platforms, however, very few know how to make use of the platform effectively.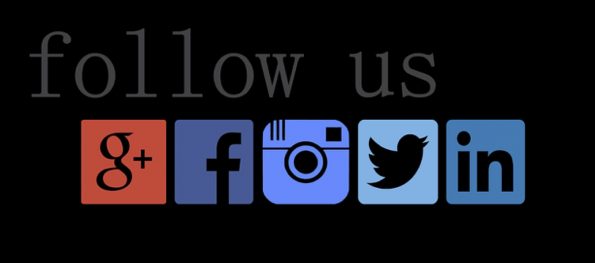 If you are a small business owner who is struggling to increase customer outreach and improve sales, then social media marketing can be an effective solution. Reorganize your marketing strategy and follow the tips given below.
1.    Branch Out On Multiple Platforms
If you think that you attract your target market by using only one or a few social media platforms, then you are wrong. Today, every mobile user has accounts on almost all of the popular, and sometimes not-so-popular social media applications. Make sure that you are present on the most used social media applications over the internet.
When you open accounts on new social media platforms, do not forget to get yourself a new business card with the latest business information. Utilize multiple platforms and different ways of communicating with potential customers. Do not limit your strategy to wordy content, make use of video and audio platforms to improve brand awareness.
2.    Follow The Latest Trends
Some social media platforms have difficult algorithms. These algorithms decide how many people will be able to see your posts automatically. This can significantly decline your customer reach. For example, Instagram will show your post to followers, while others will not be able to see your posts in their feed unless they visit your main page.
Therefore, to make your content visible to a greater audience, make sure you follow the latest trends. Use trending hashtags to further increase the customer reach.
3.    Do Not Be A Robot
Some businesses do not understand the purpose of being on a social media platform. If you are handling the accounts yourself, or you have a management team, make sure they do not operate your account like a robot. Do not just keep posting about your business updates.
Your content may look spammy. Instead, utilize your account to improve customer engagement. Replying personally to the comments and queries is one way of shedding a positive image to potential customers.
4.    Plan Your Publishing Time
Every social media platform has its high peak. It is the time when there is the maximum engagement of potential customers. Whenever you are planning to post a new product, sale announcement, or any other post, utilize the high engagement peak window.
This way you will be able to reach maximum customers in less time. Therefore, improving customer engagement and outreach.
In A Nutshell
In short, when you are planning to use digital marketing for the benefit of your business, make sure you utilize social media marketing tools effectively to retrieve maximum profits. Social media marketing can help your business in many ways. Make sure you adopt an effective social media marketing strategy.