Investing is not the simplest game around. It takes time, discipline and dedication to get your game to the next level. Being able to make money as an investor is a practical skill that many young people fail to learn early enough.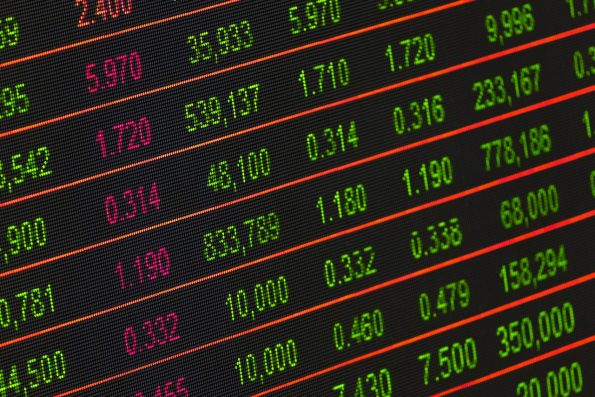 Using a brand-name broker like Etrade to start learning how to invest, you can get your feet wet in the markets and move from being a novice to being a moneymaker. As a beginner, you want to expand your education in many different ways, not just with the broker that you choose. It helps to start reading as many business books as possible, so you can start to absorb the lessons of the best business minds over the last 100 years.
How Novice Investors can Benefit from Etrade
Etrade has simple trading platforms with user interfaces that really make a difference for beginner investors. Other online brokers that are geared to more experienced traders can have very busy interfaces that can overwhelm newer users. Being able to make sense of the markets every day is a skill that needs to develop slowly and with as much hand-holding from your broker as possible. You need the program that will let you make trades and pick stocks to be accessible and simple, so you don't get yourself into financial trouble right off the bat.
Benefits of Etrade for Frequent Traders
High frequency traders can benefit from Etrade Pro, which automatically kicks in if you are making more than 30 trades per month. The account minimum is higher with that level of Etrade and the regulations are stricter because you are getting into the territory of a pattern day trader. But the fees can drop as your volume of trades goes up. You need to maintain an account balance of $250,000 or execute at least 30 trades per month. While that is high barrier for beginner investors, more experienced traders can benefit. You get access to high level tools, like the Strategy Scanner, which allows you to search for opportunities in a more efficient way.
When you take the reins of an Etrade account, you need to make sure that you can sustain whatever investing path that you embark on. You need to find the right mix of capital management and risk management. Know how much to spend on tools that can help you identify investment opportunities and how to pull back on spending, so you are insulated from the rainy days that the market will always serve up.
Life Skills
Being prepared for a long string of bad luck is the mark of a smart investor, no matter what level you are at. Always risk what you can afford to lose, and never more.
That is a timeless lesson that can serve you well in any profession, not just trading. Being able to manage your assets is an essential skill as a day trader, but it is just as essential for cooks, bartenders, retail managers and basketball coaches. Any worker needs to able to determine between a necessary expense and a frivolous bit of spending. Once you get there, Etrade can help you get to the next level of investing.
For similar reviews check out the Warrior Trading Facebook page for regular updates!