The technology sector in the United Kingdom is upbeat for 2022, with the majority of tech companies surveyed by industry organisation TechUK expecting revenue, investment, and staff to rise this year. Many successful firms from throughout the world have made the United Kingdom their second home, and high living standards and famous educational institutions with a long history contribute to the country's popularity. The UK government relies on private-sector tax revenue, so they've set up favourable UK entrepreneurship support policies such as minimum reporting requirements, tax optimisation opportunities, government initiatives to help small and medium-sized firms, and independent and impartial tribunals for entrepreneurs.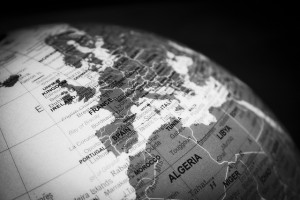 According to a Deloitte survey of 85 CFOs from the FTSE 100 and FTSE 250 companies, 37% of respondents said boosting capital investment is a top goal for their company in the next 12 months. Digital technology and labour skills will be the critical areas of investment. In comparison to pre-pandemic, 94 per cent of CFOs plan businesses to invest more in digital technologies, with 77 per cent expecting more investment for labour skills over the next three years. The UK government committed to expand financing for innovation to a "record" £22 billion in its Innovation Strategy, which was released in July 2021, and to make it easier for SMEs to access financial markets.
What makes the UK stand out in the competition?
Furthermore, the United Kingdom is strategically placed at the crossroads of the New and Old Worlds, enhancing sales marketplaces and expanding potential. Another benefit is the confidence and respect that a company incorporated in the United Kingdom receives from partners and clients. To put it another way, the British government has made it easier for entrepreneurs to start and grow successful businesses by simplifying immigration requirements, implementing a reasonable tax system and investing in robust infrastructure.
Global Talent Visa
The UK Visas and Immigration introduced the Global Talent visa in February 2020, after the Tier 1 (Exceptional Talent) visa was abolished. The Global Talent visa is an alternative for talented and promising persons in research, digital technology, the arts, and culture who want to work in their area in the UK. With its unique offering for applicants, this visa permits individuals to contribute to the UK sectors in a variety of ways, including as employees with technical or business expertise, entrepreneurs, and academics. Global talent visa holders are highly valued and appreciated for their contributions to the UK's position at the vanguard of the global digital economy through cutting-edge skills, creativity, and innovation.
StartUp Visa
There is no requirement for startup entrepreneurs to make an investment, but you must communicate well in English and demonstrate that your firm is beneficial to the wider economy. You can either manage a company independently or form a team with a partner you trust and want to co-direct it. The start-up visa gives foreign entrepreneurs the opportunity to establish and grow their businesses in the United Kingdom and worldwide. It's a booming entrepreneurial climate that's backed up by the government and aided by simple legal and taxation processes. Endorsement is a statement by a recognised body that your business idea meets all of the required Viability, Scalability, and Innovation criteria.
Innovator Visa
Entrepreneurs with a novel business idea who want to start a business in the UK or experienced entrepreneurs who have been conducting a business outside the UK for many years and want to expand it to the UK could apply for an Innovator visa. To be eligible for an Innovator visa, you must invest in a fresh business concept, which means you cannot join or participate in an existing company. Innovator visas lead to settlement and, eventually, citizenship in the United Kingdom. All you have to do is form a business, take an active role in growing your business idea in the UK and other markets, expand the firm, generate income, and create jobs. The Innovator visa is a business visa that allows you to enter the burgeoning UK market. It's another UK entrepreneurship support idea to help build  your business, gain more consumers throughout the world, generate revenue, and help the community by creating jobs. The initial visa is for three years, but you can extend it as many times as you like, and you can start a new business every three years.
Implications for Entrepreneurs
All changes in the UK Immigrations Rules in relation to foreign entrepreneurs have one purpose, to make sure that new businesses generate value for society and offer new products and services. Even though these visas are incredibly competitive and involve a rigorous application process; according to the UK government's guidelines, putting in extra effort to form a robust application will pay off well.
Contributing Author Bio:
Gayatri Panda is Business Partner of Themis Technologies, a London-based consulting firm that assists entrepreneurs to set up their businesses and thrive in the UK. Gayatri is a globally minded, award-winning Human Resource professional (CIPD Level 7) with extensive experience in International Human Resource Management- Employment Law, HR Policies, and Data and Technology Regulations. She advises businesses (SMEs) both in the UK & Indian markets and supports them in setting up various HR processes and procedures. Her passion is to help purpose-driven techies all around the world to grow their careers in the UK, irrespective of their career path. Gayatri's industry expertise includes Information Technology, Data Science and Analytics, Semiconductor/Electronics, Design Engineering, Technology Consulting, and Professional Services.