In today's business world, data reigns supreme. The phrase "data integrity" can sound intimidating, but it's just a way to keep your data clean and orderly. Think about it this way: if your data isn't up to standard, you're bound to come face to face with plenty of major issues. Data integrity—essentially the quality of information and data at your organization—needs to always be reliable, consistent, and accurate. Understanding data integrity is critical to any organization, large or small. In this article, we'll explore the data integrity basics and how to understand how they apply to your organization. Keep reading to learn more.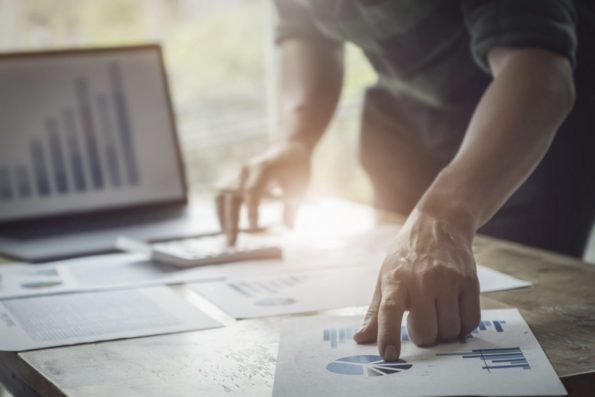 What is Data Integrity?
Data integrity basics start with an operational understanding of the various nuances, procedures, and definitions of the concept as a whole. All data has a lifecycle and directly influences decision-making. Whether you're trying to decide what items to stock, where to invest resources, or how to market a product/service. The concept of data Integrity can be broadly defined as the accuracy of data at your organization. Data should be consistent, trustworthy, and handled properly. A good data integrity plan covers all of that and more. As businesses grow, there is a great need to understand what customers desire in addition to other integral business factors. All of this revolves around worthwhile data being present throughout the entire enterprise, instead of just one or two places. As the amount of data your business accumulates increases, maintaining its Integrity becomes more challenging.
Why is Data Integrity So Important?
Data integrity is so important to companies all over the world because it ensures the integrity of the data, which in turn creates an environment ripe for effective decision-making. The ability to make vital decisions based on data is key to driving organizational success. Protecting sensitive data is also critical. Remember that data affects nearly every aspect of how we run our businesses today and there are several compliance/privacy standards companies need to uphold whenever they're dealing with data of any kind. 
How Does It Affect Your Organization?
Failing to hold your data integrity up to heavy scrutiny and high standards can have some very negative effects on your organization. High-quality data integrity plans lead to improved decision-making, increased profits, and a smoother operation. Poor data integrity, on other hand, can be detrimental. Accepting poor data in your organization as a normal thing rather than having a plan to preserve data quality leads to poor decision making, profit loss, and much worse consequences over time. Having a data integrity manager—whether digital or human—can help oversee and attenuate any potential integrity issues. Ultimately, preserving your data quality and overseeing systems to maintain its integrity/govern is essential to getting the most out of your company's data.
Exploring Types of Data Integrity
Of the many types of data integrity, physical integrity is one of the most important. In this regard maintaining the physical storage of your data, protecting it from intrusions, and reinforcing backups is all part of the job. Logical integrity is an umbrella term for the processes that cover data management that doesn't fall into the physical category. This usually falls under four subcategories: domain, entity, user-defined, and referential data integrity. Domain integrity focuses on making sure your data has relevant fields
User-defined integrity covers anything that falls out of the realm of domain, referential, or entity integrity. This might be conforming to compliance standards, setting up multi-factor authentication, or handling metadata.
Referential integrity governs data storage and retrieval. To use data effectively, you need to be able to retrieve the relevant data you need. A robust system with strong referential Integrity will help you do that. Entity integrity helps you avoid having duplicate records, which can spoil data or make it more difficult to search through. Together, these four categories make up a strong data integrity plan that any company can use to its advantage. 
Maintaining Data Integrity At Your Business
Protecting your data is all part of having a robust data integrity plan. Ensure that you have adequate tools for protecting your data. Several measures that coincide with the world of cybersecurity will work to accomplish this goal. Implementing firewalls, for instance, can protect your network from intrusion or unauthorized access. Using antivirus software or security suites is another way to reinforce the protection of your data.
Of course, these tools don't exist in a vacuum and require some measure of oversight to be as effective as possible. Monitoring your systems for suspicious activity, hiring/vetting reputable vendors, and reinforcing the correct procedures or habits is crucial to maintaining data integrity at any organization. This process goes along with managing your data as well. Data managers spend a great deal of time recording, managing, controlling access, and monitoring data. They're also responsible for implementing security protocols and overseeing everything from creating backups to reducing human errors.
Some companies might decide to use data integrity solutions in place of (or in addition to) having a data integrity manager. Whatever the case may be, the data integrity basics must include effectively managing your data, and reinforcing its integrity is essential in any organization.