Marketing is a strategy as old as time. When a new product enters the market, it needs to get promoted. This principle is the bottom-line growth strategy of any business. However, selling a product or a service is not a straightforward process. Contemporary marketing trends involve a deep dive into the consumer mindset, may address social issues or should be unique enough to become a cultural icon. For instance, the memorable Coca-Cola polar bear was part of the 1993 global "Always Coca-Cola campaign." Following a successful ad campaign, consumers become interested in your products and will wish to purchase from you for years to come.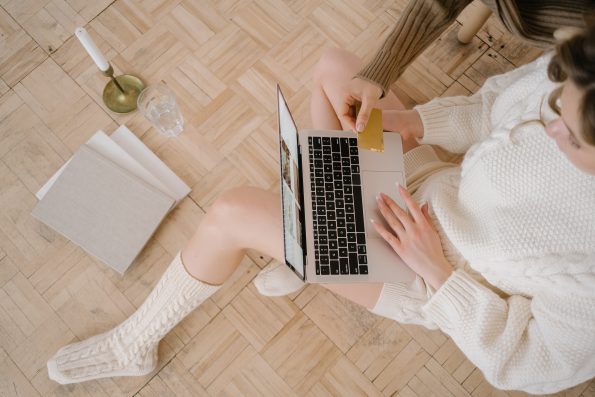 Contemporary marketing strategy is consumer specific and focuses on showcasing products that talk to the customer instead of generic ads that can be a hit and a miss. By using creativity, innovation, clever phrases, and tear-jerking campaigns, you can generate an influx of positive responses to your product. So ready to take your company to the next level? Here's what you need to do:
Before designing advertisements, launching campaigns, and writing blogs, know who you create them for. If your demographics are teenagers around the age of 16 and above, you may want to make more videos. On the other hand, if you aim at middle-aged working mothers, you want a campaign highlighting motherhood and applauding their work ethic. By analyzing the types of consumers who might be interested in your product, you are in a better position to make a marketing campaign. Hyper personalization is the way forward. For example, immigration lawyers Auckland may target skilled workers between their 30's and 40's.
Once you can comprehensively define your consumers, begin working. The data you gather lets you see what influences a consumer, what they find repulsive, what age group you are working with, and what defining traits such as sexual orientation customers want in your campaigns. It also includes what problems they face while shopping and how you can fix them.
Get Behind the Social Media Wheel
About 70% of American consumers claim that a social campaign influenced them to purchase a product. Therefore, social networks are an excellent place to find your audience. Platforms like Meta, previously known as Facebook, Instagram, YouTube, Twitter, and TikTok, are trendy for many demographics. With over 57 million followers, even luxury brands like Chanel have six Meta (Facebook) pages and two Instagram accounts with one YouTube channel.
Running a social media campaign is all about generating content that is interesting to watch, has a high quality, uses easy-to-understand words, and is interactive. You can also provide links to the product or to your company's home page, which will generate a lead and guarantee a purchase. Unique hashtags, gifs, and animation are essential for creating a successful online campaign.
The best example of this tactic is by the trillion-dollar company Apple. Their marketing campaign "Shot on iPhone" showcased the features of an iPhone by shooting pictures using different Apple smartphones. At the same time, the tech giant started the hashtag #shotoniphone to encourage users to take a picture and tag the company, which got them about 13 million posts.
One of Netflix's most popular shows 'Stranger things' has one key marketing strategy embedded into the show: nostal HYPERLINK "https://www.inverse.com/mind-body/the-science-of-nostalgia"gia. This emotional trigger generates a robust response among consumers, especially if the familiar product has a good memory attached to it. Nostalgia brings comfort and warmth, so vintage items like vinyl are needed. You can do the same.
Nostalgia is all about combining old-school traits such as color, font, logo, and product to create a theme that reminds people of happier days. This nostalgic mood in contemporary times is another reason Nike and Pepsi are bringing back their retired logos into play again. When designing your campaign, make sure the theme you pick out carries everything from that era, including the music. No matter how recent your product is, showcasing it from an emotional viewpoint can get you, substantial consumers, especially if the target is millennials. If you see the mullet come back in fashion, you know that nostalgic marketing is still effective.
Over 80% of the global consumer population is willing to spend more on eco-friendly companies. With climate change getting worse day by day, scientists emphasize more sustainable initiatives. Going green is a type of rebranding. You identify your company's aspects that are not friendly to nature, and you change them. These include the packaging, raw materials, energy consumption, and how much your organization is working on reducing its carbon footprint.
When you have an eco-friendly business, you need to start campaigns that highlight your commitment to nature-friendly ethics. Highlight why going green is essential for the climate and humankind and what your organization is doing to make a difference. For instance, in 2011, Puma redesigned their shoe packages into reusable shoe bags made from cornstarch which naturally decomposed in three months. You can follow suit or create applications that demonstrate how eco-friendly your products are.
Embrace The Metaverse Boldly
Since Meta and Microsoft talked about the term Metaverse, it has become a trending topic not among companies alone but also consumers. The Metaverse is a concept that incorporates 3D technology such as holograms and products created in augmented reality and launches them in virtual space. While it may sound like something out of science fiction, the industry is worth over $13 billion and worth your attention.
Blockchain technology is becoming the new norm, and you need to start creating marketing strategies in that direction. The products you make and launch in this virtual space will attract consumers, especially when the item is highly prized and a rare find. Companies like Roblox have teamed up with the shoe company Vans to create a virtual skateboarding park called Vans world, where the consumer's avatar can dress up in exciting Van exclusive gears. By investing in the Metaverse, your company gets exposure and profit exponentially, especially when competing with big corporations at such a general level.
Final Thoughts
Marketing strategies and techniques shift gears frequently and align with current moods and trends. What was applicable in the past can no longer work today. As a business, you can't stay attached to old methods and expect to see growth. The only way your graph will touch new pinnacles is once you change yourself and get into more contemporary forms of marketing. Your consumer should be the focal point of your ad campaign.
Therefore, invest in campaigns you know the current demographics will like. These contemporary marketing trends include interactive social media campaigns, emotional receptiveness to drive sales, sustainability, and involvement with the latest technology. Once you start adapting to these strategies, your organization will rocket to success.