Everyone has great ideas, but most people let them come and go without giving them a second thought. Entrepreneurs, on the other hand, make it their life's work to transform these lightbulbs into a successful idea as a business.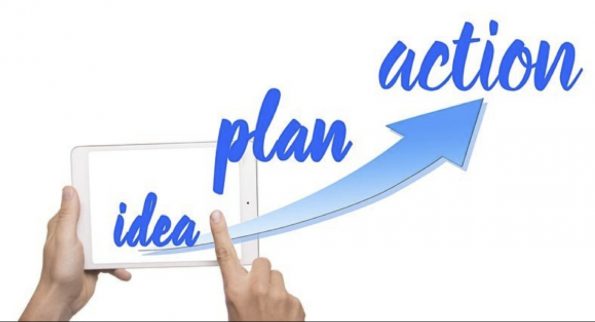 If you think you have a concept for something innovative or disruptive, but you don't know how to turn it into a startup, you've come to the right place. In this article, we'll give you a step-by-step introduction to transforming your brilliant idea into a lucrative enterprise.
Step One: Does it Solve a Problem?
If you take a look at any successful company, you'll see that it solves a problem in one way or another. Start making a look at what issue or hole in society your business addresses. You want to enhance the lives of your customers by eliminating their struggle in various aspects of life. 
Take, for example, the breathsaver conduit system. Most public transportation, including subways and trains, need to ensure that there is an airflow that allows for easy breathing of passengers; this complex mechanical provides a fix. 
For an example of a business with a less tangible solution, think about Facebook. When Mark Zuckerberg came up with the idea for a social network, it started by offering a way for college students to date and get to know each other without having to socialize in real life.
Step Two: Identify Your Market
After you've identified what problem that your idea is offering a solution for, picture who your ideal customer is. This is the first step to figuring out how to market to your audience. Different demographics and organizations have a variety of habits and needs that they need to fulfill, how does this fit into the market?
Your target users may be in a specific location, depending on your business. Regardless of if your audience is more global or local, you want to make sure that you do your best to understand the people who would want to use your product or service.
Step Three: Find Your Support Network
Sure, you may be the brain behind the business, but you'll need a team to make it successful. Find your support network of trusted individuals who can share in your passion for the project. 
Having business partners has many benefits, especially when you're first starting. Your team will enhance your ideas and help you build professional relationships. By networking with other entrepreneurs, you'll gain invaluable knowledge.
Spark up conversations with people who you know who have launched a successful idea as a business. Ask them to have a coffee; you may be surprised at how happy they are to share their experiences with you.
Step Four: Business Plan
Once you've done all of the research you can, figure out if your idea is actually financially viable. Create a detailed business plan that focuses on the costs that'll be required for getting your product or service off the ground. 
Make sure you consider all over-head as well as marketing costs. Doing this will give you a comprehensive idea about what sort of funding you need. Identify the necessary strategies, objectives, and missions, and write down how you plan on making a profit. 
Step Five: Pitch It
While your heart may not be in it just for the money, you'll need capital to launch your venture. Once you have a thorough business plan, you can pitch it to those who may be available to offer you the necessary funding. 
Potential investors include friends and family, credit cards, and small business loans. Depending on the scale of your business, you may also consider angel investors and venture capitalists who will provide funding for a slice of the profits.
Whichever source you decide on, make sure you do your research. Each type of investor comes with unique risks and rewards, and you should determine which is best for your overarching business goals. 
If you get rejected in this stage, don't stop trying. When an investor denies your request, ask them for feedback so that you can improve your business plan for the next pitch to make sure your successful idea gets funded.
Conclusion 
The key to making your concept a successful idea is to stay positive. Self-doubt is the biggest obstacle. Don't let fear get in your way. When you feel good about yourself and your idea, you'll come off as more confident to your support network and those who can help you along the way.