It is digital age and today business and technology cannot work without each other. In order to run a successful business both operations and information technology need to work hand in hand.
What is ITIL?
While ITSM or IT Service Management is in charge of the development of the IT services in the organization led by the expertise of the existing processes, ITIL or  Information Technology Infrastructure Library  is an agenda designed for the standardization of selecting, planning, delivering, and maintaining the IT processes and services within a company or provided by company to customers. The framework helps in achieving the service goals effectively and efficiently.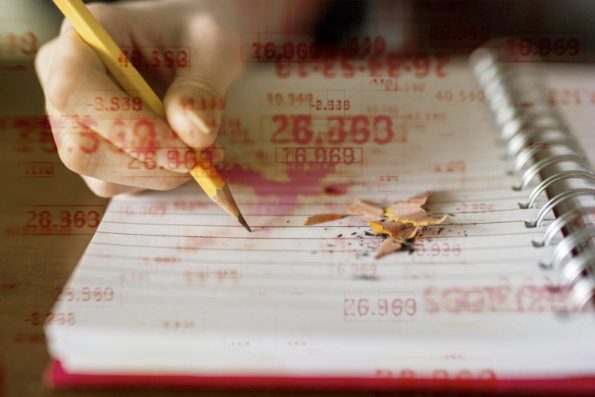 ITIL has huge demand in organizations across the globe and is a well-appreciated platform, mostly because of its versatile nature.  It has been designed by taking the various needs of different companies into consideration. This makes it easily adaptable and allows the estimation of the flexibility and scalability of ITIL®. Also, its competence to work in alliance with other business practices such as TOGAF, COBIT or Six Sigma makes it more compliant.
What is ITIL 4?
ITIL 4 is the latest iteration of the ITIL framework. This new industry and community-driven version is the outcome of ample research and development work conducted globally across the Information Technology and service management industries. It is designed to provide assistance to organizations in order to meet the growing challenges of the present era's complex digital environment by assimilating ideas from Agile, DevOps, and Design Thinking. It signifies an unconventional guidance that pushes organizations towards success in their digital transformation journey by concentrating on generating and delivering value to their clientele. Implementation of ITIL 4 would not only improve on existing ITIL processes, but also recognize and conquer many of the most frequent hang-ups that experts had with the previous version, i.e., ITIL V3.
Why should you opt for ITIL 4 Training ?
People with ITIL® 4 Course certification are more in demand nowadays because ITIL 4 is an advanced framework that revolves around planning, maintaining and delivering IT and management services to organizations.
There are various benefits of getting ITIL 4 Training, both for individual ITSM specialists and businesses. To begin with, you should never take the importance of IT service management for modern business too lightly. Almost all companies now make use of information technology in order to deliver vital products and service their success by neglecting proven methodologies and best practices. Adopting ITIL 4 will enable your company to deliver the best services possible, regardless of your industry, size, or capabilities. This, in turn, will generate more profits, an increased goodwill among your customers, and even happier employees as your own internal ITSM practices become more sophisticated.
Certification Levels in ITIL 4 Training
The ITIL® 4 certification program has been curated in a way that aligns with the present ITIL® v3 certification holders' knowledge and offers a great medium to the current professionals to continue developing their skills.
Levels of ITIL Certification within the ITIL 4 Certification Scheme:
ITIL V4 Foundation:
You will be introduced to the ITIL® 4 framework in the ITIL® V4 Foundation module. It let the admins to comprehend the IT Service Management concepts by learning through an end-to-end operating model. It deals with the development, delivery, and continuous improvement of IT services and products. Professionals who are ITIL® 4 certified know ITIL® 4 is the next evolution of the ITIL® framework. The foundation certification consists of four modules. These four modules are:
ITIL® Specialist Create, Develop and Support
ITIL® Specialist Create, Develop and Support include the expansion of the current ITIL® scope to cover the concept of creation of the services. It also includes the activities involving the 'core' service management. In the ITIL® Specialist Create, Develop and Support module, the emphasis will be on the value streams and activities for creating, delivering, and supporting IT-enabled services and products.
ITIL® Specialist Drive Stakeholder value
In this module, all the interaction and engagement between the service provider and the customer, suppliers, users, and partners will be covered. The main aim of this module is to use the IT-enabled services to convert demand into value.
This module will help the candidates gain knowledge about SLA design, CX and UX design, communication, multi-supplier management, customer journey mapping, relationship management and many more.
ITIL® Specialist High Velocity IT
ITIL® Specialist High Velocity IT module discovers the various ways in which the digitization and digital operating models function in high-velocity environments and digital organizations. Working practices like Agile and Lean, and technologies like Automation, Automatic testing and Cloud are used to focus on the delivery of services and products in order to obtain maximum value.
ITIL® Strategist Direct Plan and Improve
This module aids the candidates to improve their applied skills for creating an organization that believes in learning and improving and has an effective strategic direction.
ITIL® Strategist Direct Plan and Improve module will cover the effect of the different working practices in the organization. It also offers candidates some of the best practices and strategies to plan and deliver improvements. ITIL® V4 was introduced with new updates and schemes such as the embodiment of ITIL® Foundation and the ITIL® Master exams.
Once a student clears the foundation level examination, the next steps are the Managing Professional and Strategic Leader. Both these levels have a different set of examination and scheme.
ITIL® Managing Professional (MP)
This Course is planned for trainees who work closely with technology and digital teams throughout the organization. They are not just limited to the IT departments. ITIL® Managing Professional (MP) gives experience and knowhow to run successful teams, information technology projects, and workflows. 
ITIL® Strategic Leader (SL)
This exam is intended for those who are involved in "digitally equipped assistance." The objective of the ITIL® Strategic Leader (SL) is to develop the trainee on how to use technology for addressing and delivering business procedures. It also highlights the role of IT in this process.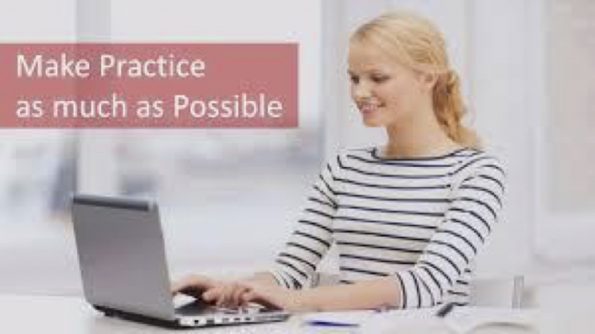 So, if you want your business to cherish the benefits of ITIL 4, get your human resources enrolled in an ITIL 4 Training today!