It might seem counterintuitive given that retail stores have been on the decline over the past decade but moving an eCommerce business into a retail store is an exciting new trend. Many of the big-name online brands are moving into brick and mortar retail stores, and there is plenty of opportunity waiting for savvy entrepreneurs who can make the most of this market.
Since the transition from physical to digital is far more common, there is little guidance for retailers who are moving in the opposite direction. However, following in the wake of other major players who have been through the process will help you steer clear of any common mistakes. It will also allow you to complete tasks that you might have otherwise overlooked.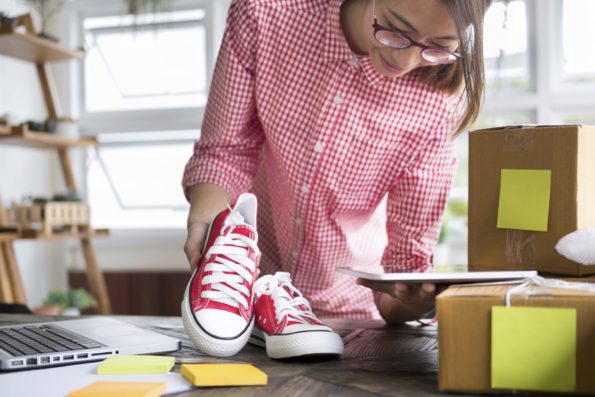 To help make the transition a smooth one, let's look at some of the specific steps involved in turning your eCommerce business into a retail store.
Set Up The Payment System
One of the biggest transitions for online retailers when moving into a physical location is the process of setting up the payment system. Adjustments will usually need to be made in the form of a point of sale system. You cannot expect that your customers will continue to use credit cards or PayPal for their purchases, as with an eCommerce site.
Consider The Location Carefully
One thing that digital businesses do not need to worry about is their location. In some respects, SEO and your prominence in the search rankings function as your digital location; however, choosing the right spot to establish your physical retail shop is important.
Fortunately, there is plenty of advice on choosing a good retail store location as this has been an age-old problem in business. These days, it is especially important to have aesthetically appealing surroundings and to ensure that the space is highly accessible for all potential customers.
Many eCommerce businesses are setting up trial run pop-up shops to test a location before committing to it fully. This allows you to explore the pros and cons of each place until you find one that suits your particular business.
Hire Good People
Every retail shop needs to have good people, with good people skills, if your business is to succeed. Although customer service is essential to success in eCommerce, it is even more critical in a brick and mortar environment. Friendliness and professionalism are expected at all times when it comes to interacting with customers in person. Be sure to hire staff with these types of skills to ensure that your transition is welcomed by your customers.
Consider Your Inventory Needs
These days, there is less need to keep extensive inventories in your physical business, so you can plan your store layout and business model based around this fact. With rapid delivery and an already-thriving eCommerce business, you can simply use your physical location for other purposes. For example, your shop may simply be a showroom to demonstrate the benefits of your products and a space that allows customers to come in and interact with them. This could be great for eCommerce retailers who are in the furniture business, for example.
Digital To Physical
While major retail chains have suffered in the recent past, there is certainly a shift moving back towards physical storefronts. If you want to capitalise on this trend, then be sure to consider the steps outlined here. Some of the rules are the same as they have always been for business, while others are unique to the current age. Continue to educate yourself on the best practices for making the retail store transition.