Did you know that you can turn your passion for baking into a profitable baked goods startup? People love sweet treats, and baked goods are the perfect present for loved ones as these can be gifted during any occasion. If you're an avid baker who's looking to make some extra income on the side, here is how you can turn your homemade baked goods into a successful business…
Write Up a Business Plan
If you're going to launch a baked goods startup business, you'll need a plan to help you reach your goals. This is also a crucial step if you're looking for some help from investors. In your business plan you'll need to include: an executive summary, a description of your business, your marketing strategy, an analysis of the market, as well as financial information.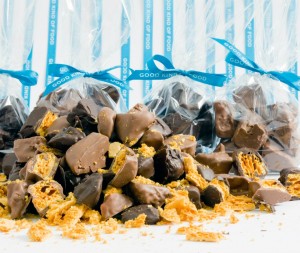 Get Your Permits and Licences
As with any startup business in the food industry, you'll need to make sure you have all the necessary permits and licences to sell baked goods before you start. These certifications will vary from state to state; however, most bakery businesses require a food handler's licence, catering licence, sales permit, health department permit and more.
Brand Your Baked Goods
You want to make your baked goods easily recognisable, and this can be done through branding. When you send out your items you should focus on creating an experience for the customer. Plus, if you include your logo and social media handle you can encourage others to post about you on their social media.
Decide on a Menu
All the items on your menu should be of a high quality and help you stand out from your competitors. It's better to nail two or three types of baked goods than to offer a whole bunch of items. If you want to keep things fun and creative you can always include a flavour of the month or special holiday menu.
Hire a Reliable Courier
Once you've set up a business and started baking, you'll need to make sure that your goods arrive to the customers as efficiently as possible. You can do so by working alongside a reliable courier, such as courierschicago.com. Fast delivery times make all the difference when it comes to customer satisfaction, especially when it concerns fresh produce.
Grow Your Social Media Following
Finally, remember to have fun with your baked goods startup business and try to connect with your customers. You can use social media to show off your products, reach out to local food influencers, and ask your customers questions about the product. Don't neglect this powerful tool and make sure to update your page on a regular basis. You can even host a competition to increase your follower count.
If you love baking, expressing your creativity, and unleashing your entrepreneurial side, this is definitely the startup idea for you. If you're not sure whether you would enjoy this baked goods startup business idea, why not start off small? Test the waters with your local community and see how well-received your product is.