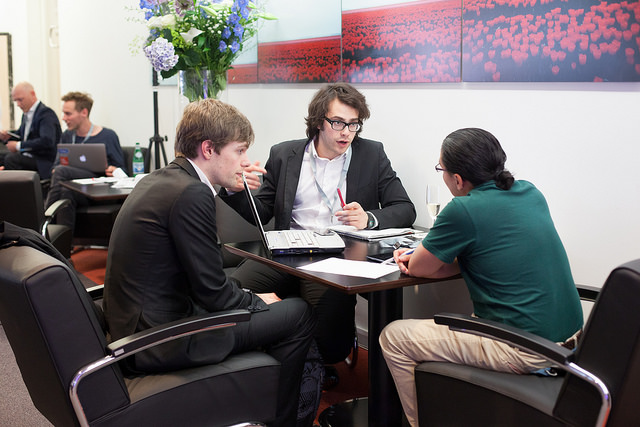 The process of starting a new business can be fraught with difficulties. Coming up with your concept might have been tricky, but the road ahead will require some serious dedication. Around 50% of new businesses are said to fail within the first six months. You don't want to be in with that crowd.
Before you do anything else, you'll need to think about funding. How are you going to get the money you need to push your new business idea? Well, there are a few options available to you at the current time. Firstly, you should book an appointment to see your bank manager. However, most high street establishments are hesitant to lend money to people without a previous track record of success these days. That means you might have more luck by seeking private investment.
Here is some advice you should read…
Sell online from home
Selling online from home during the early stages of your company is a brilliant idea. Not only will that save you a lot of money, but it will also mean you can work around your other commitments. All you need is a good quality website, some WordPress SEO skills and the right amount of motivation. Marketing your site used to be the hardest part. However, that has become much simpler since Google released their Adwords tool. These days, all you have to do is upload your images, set your targeting and let Google do the rest. So long as you've performed enough market research, you should have no trouble putting your ads in front of the people most-likely to make a purchase.
Don't employ anyone until you have no other option
While you will need to employ some staff a few months down the line, it's vital that you don't jump the gun. Paying wages each week could place an unnecessary strain on your company at a time when income is less than stable. Sure, they might mean you have to work fourteen-hour days to get everything completed, but it will be worth the effort. You can worry about employing team members when you have a premises and need to concentrate on other elements.
Always present amazing customer service
Customer service is the single most-important part of building a successful company. If people have to wait weeks to get a reply when asking questions or raising concerns, they're unlikely to make a purchase from you. That is why you want to include a live chat option on your website from day one. While it might be a bit of a pain, allowing potential customers or clients to get in touch with you in real-time is the best way to keep them happy. As the old saying goes, "the customer is always right." For that reason, you need to think long and hard about the way in which you deal with complaints.
With the advice in this post under your belt, you should be ready to take the business world by storm. Thanks for stopping by this afternoon. We look forward to seeing you back here tomorrow!